Afrezza, New Inhaled Insulin Product, Breezes Through Phase III Trials: Will Diabetics Soon Be Free Of Needles?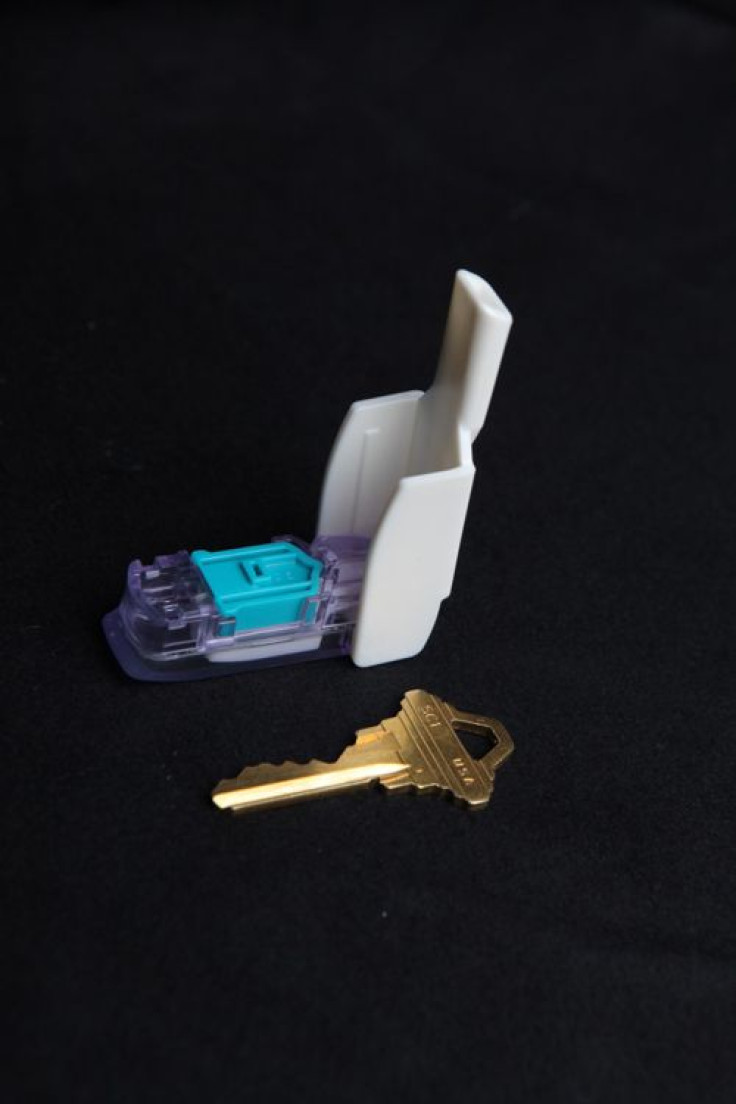 Today, MannKind Corporation announced that Afrezza, its lead product candidate for diabetics, has completed Phase III clinical trials.
The product, a rapid-acting insulin therapy for patients with type 1 and type 2 diabetes, is an easy to use drug-device combination. Inhalation powder is pre-metered into single use dose cartridges that are delivered by a key-sized inhaler referred to as "Dreamboat." Designed for efficiency and simplicity, Dreamboat is breath-powered and adaptable to a range of products and therapies.
"Based on the results of this study, we believe that Afrezza can be used to achieve glycemic control that is comparable to the current standard of care," stated Alfred Mann, chairman and chief executive officer of the California-based biopharmaceutical company, "while at the same time offering potential advantages in terms of lower fasting blood glucose levels, weight neutrality and a lower overall risk of hypoglycemia."
Reuters reports that the company's shares, which trade on Nasdaq, rose as much as 27 percent in morning trade.
Another of its drug programs focuses on a biochemical signaling pathway that may play a role in a number of diseases, including cancer and inflammatory disease.
Trials
The company has conducted a total of 56 different studies of Afrezza involving over 5,300 adult patients. In trials, Afrezza has shown a reduction in glucose fluctuations after eating, which may be a potential risk factor in the development of complications. Tests have also provided evidence of lower glucose levels, lower risk of hypoglycemia, and less weight gain than typical with other insulin treatments.
Overall, the company believes its new product has the ability to achieve comparable levels of glucose control when compared to the currently available injectable and oral therapies.
The most common side effect was a dry, intermittent cough reported by 30.5 percent of trial patients who used the Dreamboat inhaler. Usually occurring within 10 minutes of inhalation, the incidence of this side effect was highest during the first week of the treatment period and diminished quickly thereafter. The company noted that its preliminary results are subject to further analysis.
"We believe that Afrezza has the potential to change diabetes therapy by offering significant benefits to the growing population of patients with diabetes," the company stated in a press release.
From 1980 to 2011, the Centers for Disease Control and Prevention estimates that the number of Americans with diagnosed diabetes has more than tripled (from 5.6 million to 20.9 million). Reuters reports the global insulin market is expected to reach $32 billion in 2018, according to Transparency Market Research.
Diabetes
Diabetes mellitus refers to a group of diseases that affect how your body uses blood glucose, an important source of energy for the cells that make up your muscles and tissues as well as your brain's main source of fuel. Glucose is commonly called 'blood sugar.'
The pancreas, a gland situated behind and below the stomach, produces the hormone insulin and releases it when we eat to help the body use or store blood glucose received from food. The pancreas of someone with type 1 diabetes no longer makes insulin; to correct this deficiency, a type 1 diabetic requires injections of insulin (delivered by syringe, pump, or pen). The pancreas of someone with type 2 diabetes still makes insulin, but the body does not handle it well. Type 2 diabetics generally monitor their blood sugar while adapting their diet and, in some cases, taking medication, though very often their condition gradually worsens and they progress to insulin shots.
Insulin cannot be taken as a simple pill because it would break down during digestion.
Published by Medicaldaily.com