Africa's Ebola Outbreak Has Not Run Its Course: UN Envoy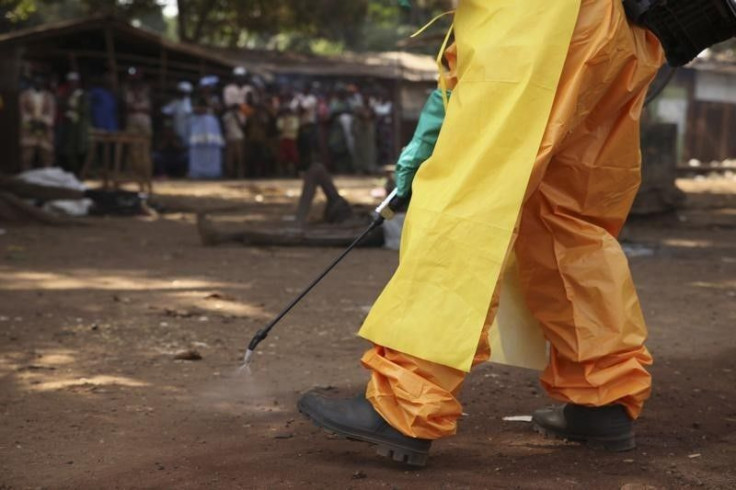 CAPE TOWN (Reuters) - Africa's Ebola epidemic has not run its course and around 30 people are still getting infected each week, the United Nations' special envoy for the disease said on Monday.
The worst recorded outbreak of the virus has killed more than 11,000 people across West Africa since late 2013, but had abated in recent months. A new flare-up in Liberia is seen as a setback in the fight against it.
"The battle can be won, but it requires sustained effort, very careful negotiation with communities and perfection in follow-up of everybody who has been a contact," David Nabarro told a media briefing in Cape Town.
He said under normal circumstances, an infection rate of 30 people a week would be considered "a major, major outbreak".
"Probably about one third of these people are not coming from the contact list, which means they are surprise cases, and that's a big worry," Nabarro earlier told a conference organised by the World Health Organization.
Infection rates are down from the peak of the crisis. But Liberia reported a 17-year-old boy tested positive for the virus on June 30 - almost two months after the country was declared free of Ebola.
Liberia, the country worst hit by the outbreak, had been hailed as an example for neighbouring Guinea and Sierra Leone, which are also struggling to stop the spread of the disease.
Olawale Maiyegun, social affairs director at the African Union Commission, said it seemed communities were forgetting a key "ABC" or "avoid body contact" rule and becoming complacent.
"Where is the ABC rule? I saw people dancing together, I was alarmed in (Sierra Leone's capital) Freetown," Maiyegun told journalists at the same briefing.
The Ebola outbreak has galvanised a global response. Last week donor countries pledged another $3.4 billion in addition to $1.8 billion of unspent money in an effort to eradicate a disease that has wreaked economic and social havoc.
(Editing by Ed Stoddard and Andrew Roche)
Published by Medicaldaily.com