After Diagnosis, Married Patients More Likely to Survive Lung Cancer, 13 Other Cancers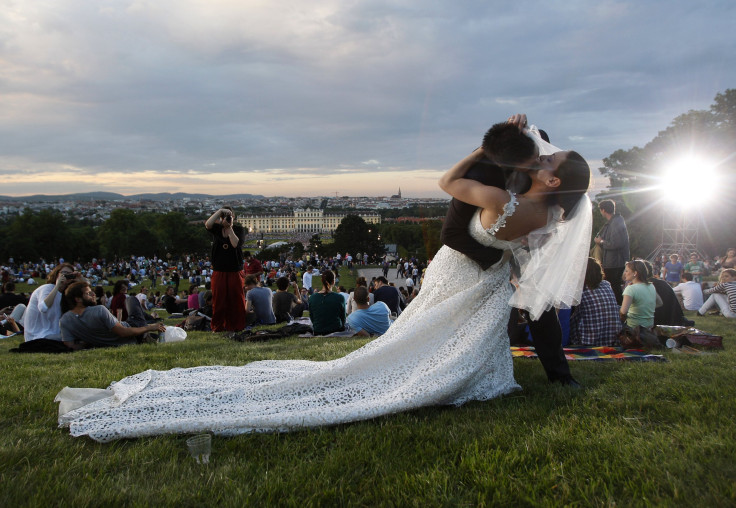 Being married lowers a person' risk of death after being diagnosed with lung cancer, a new study says. Men see the most benefit from marriage as married men are more likely to survive than single men.
"Marital status appears to be an important independent predictor of survival in patients with locally advanced non-small cell lung cancer. The reason for this is unclear, but our findings suggest the importance of social support in managing and treating our lung cancer patients. Patients may need help with day-to-day activities, getting to treatment and making sure they receive proper follow-up care," said Elizabeth Nichols, MD, a radiation oncology resident at the University of Maryland Greenebaum Cancer Center and the study's lead author.
The study involved a small group of 168 patients who had been receiving cancer therapy for the past 10 years. Researchers found that 33 percent of married patients were alive during the study period compared to just 10 percent of patients who were single.
The chances of married women living for the next three years after cancer diagnosis was 43 percent whereas single men had a dismal 3 percent of survival chance during the same period. On average, researchers followed cancer patients in the study for 16 months.
Other studies have shown that people who are separated at the time of cancer diagnosis have the lowest chances of survival when compared to unmarried or widowed.
Researchers, in a study published in PLoS ONE, say that marriage is an independent factor that determines the chances of survival after pancreatic cancer diagnosis.
It's not just lung or pancreatic cancer but according to a study that looked at survival rates in 13 different types of cancer, being married was associated with a high rate of survival. The study published last year found that among 440,000 men and women from Norway, single men had a 35 percent lower chance of survival than married men while single women were 22 percent likely to die from the cancer than married women, a press release from University of Maryland said.
"We believe that better supportive care and support mechanisms for cancer patients can have a greater impact on increasing survival than many new cancer therapy techniques. Not only do we need to continue to focus on finding new drugs and cancer therapies, but also on ways to better support our cancer patients," said Dr. Nichols.
The study is being presented at the 2012 Chicago Multidisciplinary Symposium in Thoracic Oncology.
Published by Medicaldaily.com