After Divorce, A Child's Behavior Problems May Be The Result Of Their Family's Income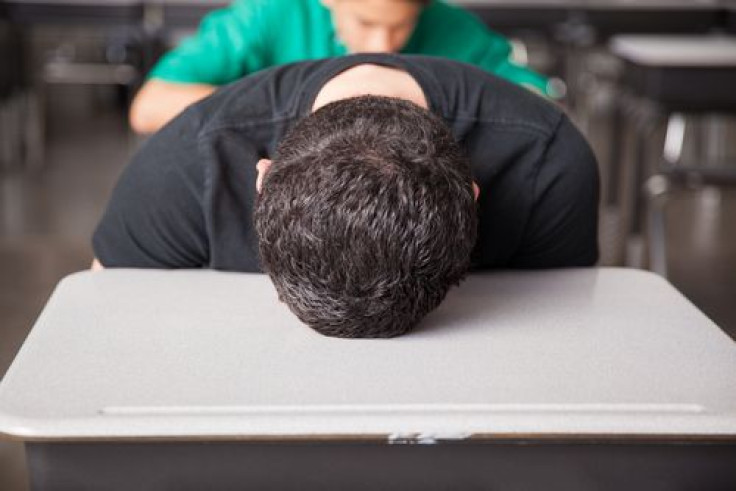 The existing idea that children become more aggressive and defiant once their parents divorce may need to be updated, according to a new study published in Child Development.
"Our findings suggest that family changes affect children's behavior in higher-income families more than children's behavior in lower-income families — for better and for worse," Rebecca M. Ryan, lead study author and assistant professor of psychology at Georgetown University, said in a press release.
Researchers from Georgetown University in Washington, D.C. looked at the behavior problems of 4,000 children between the ages of 3 and 12. They divided each among three groups: children in families living 200 percent under the federal poverty line (FPL), between 200 and 300 percent of the FPL, and above 300 percent of the FPL. Though researchers noted income levels are constantly in flux, they cited 2013 statistics that found 200 percent of the FPL averages to $47,000 and 300 percent averages to $70,650. The income of the 200-300 percent group obviously falls somewhere in between.
And the results showed children from high-income families were more likely to behave badly after their structure changed (remarriage, divorce, and single-parenting) compared to children from low-income families. Why? Researchers speculated "this may be because families with few economic resources at the outset may not experience as dramatic a change in economic circumstance when parents separate as those with greater initial resources."
However, high-income children only experienced worse behavior if their parents separated at ages 5 and younger. After they turned 6, a child's behavior could benefit from gaining step-parents. "These findings suggest that both economic context and children's age are important to consider in understanding the effects of family structure on children," Ryan said. "While economic resources in many ways buffer children, higher initial family income doesn't appear to be a protective factor when parents separate, at least for younger children."
Regardless of income, there are ways to mitigate negative fall-out from familial change. According to the American Academy of Child & Adolescent Psychiatry, "parents should be alert to signs of distress in their children," such aggression, withdrawal, and being uncooperative. Children pediatricians and adolescent psychiatrists can help educate and counsel parents with troubled children.
The American Psychological Association (APA) also offers tips on how to make a divorce go over as smooth as possible as the process. Per the APA, "kids do better when they maintain close contact with both parents," and parent education programs can better help children to cope.
Source: Ryan RM et al. Associations Between Family Structure Change and Child Behavior Problems: The Moderating Effect of Family Income. Child Development. 2014.
Published by Medicaldaily.com