After Feeding Unsuspecting Pregnant Girlfriend 'Abortion Pill Pancake,' Man Faces 1st Degree Murder Charges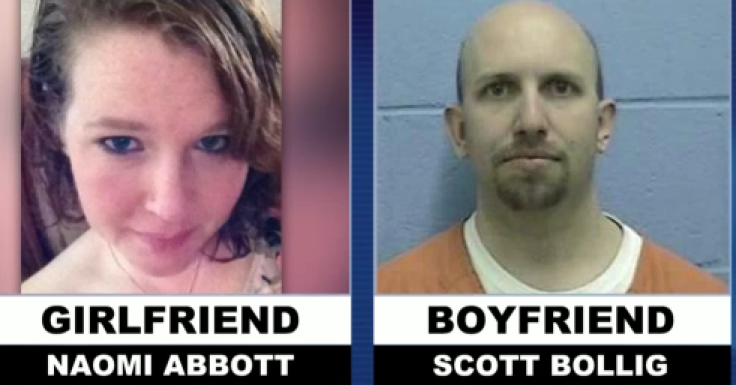 A couple's pancake breakfast for two quickly turned into sour grapes when a Kansas man laced his pregnant girlfriend's pancake with an abortion pill. Thirty-year-old Scott Bollig faces first-degree murder charges after admitting he crushed an abortion pill and mixed it into pancake batter, when he fed it to 36-year-old Naomi Abbott, who was 8 to 10 weeks pregnant. Abbott unknowingly ingested the abortion drug, mifepristone, after eating three-fourths of the pancake.
Dr. Lyle Noordhoek, Hays pathologist, who performed the autopsy on the fetus and determined the gestational age to be "eight to 10 weeks," was the state's first and last witness of the day Friday during the two-day preliminary hearing, Hays Post reported. Noordhoek testified the fetus was developing normally, "which led [him] to believe some sort of process was interfering with the loss to oxygenation" to the placenta. This leads the placenta to begin detaching from the uterine wall. A blood serum sample taken from Abbott tested positive for mifepristone.
Typically, mifepristone is used to end a pregnancy that is less than 49 days in duration and should be administered under a doctor's supervision because of risks associated with ingestion. The abortion drug stops the supply of hormones that maintains the interior of the uterus, says the Mayo Clinic, which does not support the pregnancy and leads the contents of the uterus to expel. In the U.S., the drug is known under brand names Korlym and Mifeprex.
Noordhoek, who reviewed the directions the pill came with, said they appeared to have been written by someone for whom English is a second language and did not meet the Food and Drug Administration requirements. Mifepristone is known for causing: adrenal gland problems, darkening of the skin, diarrhea, lightheadedness, dizziness, or fainting, increased hunger, mental depression, nausea or vomiting, skin rash, or unusual tiredness or weakness. It can also cause changes in heart rhythms.
Terry Eberle, WaKeeny Police Chief testified Bollig admitted to lacing the pancake he served to Abbott without her knowledge on Jan. 26 or 27, HLN reported. Bollig told investigators he purchased five pills for $60 over the Internet on Jan. 14 and picked them up Jan. 22 at the post office, CBS News reported. The Kansas man threw the other four pills away after Abbott lost the fetus.
Although he admitted to the accusations, Bollig's defense attorney, Daniel Walter, believes his client's confession was improperly obtained and shouldn't be used. He questioned whether the investigators read Bollig his rights or coerced him to make incriminating statements. Also, there wre no audio or video recordings of the Feb. 20 interview conducted by Eberle and Kansas Bureau of Investigation agent Kevin Campbell that concluded with Bollig's arrest. "I guess I'm from the old school," Campbell said. "If there's two cops in a room interviewing a person, you don't need a recording."
Bollig is expected to enter a plea on Sept. 9.
Published by Medicaldaily.com