After Joe Frazier's Death, Mourning in Boxing World and Beyond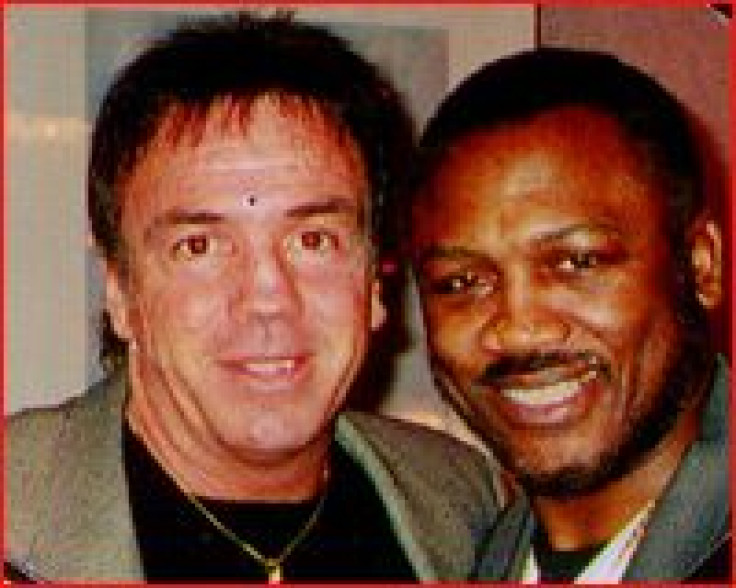 People in the boxing industry and outside called Joe Frazier a champion, expressing a sense of loss on Tuesday after the death of boxing legend Joe Frazier, who perhaps is best known for beating Muhammad Ali in the "Fight of the Century."
Despite Ali's past taunts directed toward Frazier, Ali said he was saddened about his ex-nemesis' death.
"The world has lost a great champion," Ali wrote in a statement.
Frazier, also known as "Smokin' Joe" battled Ali in what had been promoted as the 'Thrilla in Manila,' and became the first man to beat Ali in the ring.
Frazier, 67, died Monday night after suffering from a brief battle with liver cancer.
"I will always remember Joe with respect and admiration. My sympathy goes out to his family and loved ones," Ali wrote.
As reported in SB Nation, legendary fight promoter Bob Arum said that Frazier was one of the greatest.
"Joe Frazier should be remembered as one of the greatest fighters of all time and a real man. He's a guy that stood up for himself. He didn't compromise and always gave 100 percent in the ring. There was never a fight in the ring where Joe didn't give 100 percent."
Arum said that Frazier's battle with Ali in the "Thrilla in Manila" was the greatest fight in boxing history.
"He proved himself in the first fight to be a great, great man and a great, great warrior. The third fight was the greatest fight in the history of boxing. Ever. The greatest fight ever. I still remember leaving the coliseum in Manila and going outside. The sun was so high in the sky beating down on us. It was almost eerie. It was unworldly what we had just seen. Two men fighting one of the great wars of all time. It's something I will never forget for all the years I have left."
Philadelphian boxing legend, Bernard Hopkins says that the city should erect a statue in Joe Frazier's honor.
"There's no way in the world you should come to Philadelphia and not recognize who Joe Frazier is. It's the perfect time to build the biggest statue in appreciation for all the heart and love he gave to Philadelphia. It's just to say how we regret when it's not there to touch and see. We didn't realize we had a super special person amongst us that we all in a way took for granted. I said this when he was living, I say this now. That's the only thing."
Former World Kickboxing Champion, Louis Neglia, who knew Frazier personally, told Medical Daily that he was saddened by the death of Frazier but that he was a lucky man to have lived his passion and to have made it down in history.
"He was a great champion. Everyone will remember him for defeating the undefeatable Muhammad Ali in the Fight of the Century that will go down in the rest of the history of boxing. He always stood strong no matter what and always stayed positive," said Neglia.
He also said Frazier, whom he called "one of the greatest fighters in the world," "loved kickboxing" and that the legend even went to a couple of Neglia's events in Atlantic City.
Neglia said that Frazier died a tragic and premature death but he was happy for Frazier because he said Frazier "lived a great life, he lived a happy life, he lived his passion," and that not many people can do the same.
"It's ashamed that he died so young but you know what he was definitely a happy man, he lived a great life, he lived his passion and followed his dreams, not many people can do that," said Neglia.
"He was a heart of a fighter…a heart of a lion."
Published by Medicaldaily.com