The Aftermath Of Ebola: Confirmed Sexual Transmission Of Viral Disease Emphasizes Need To Support Survivors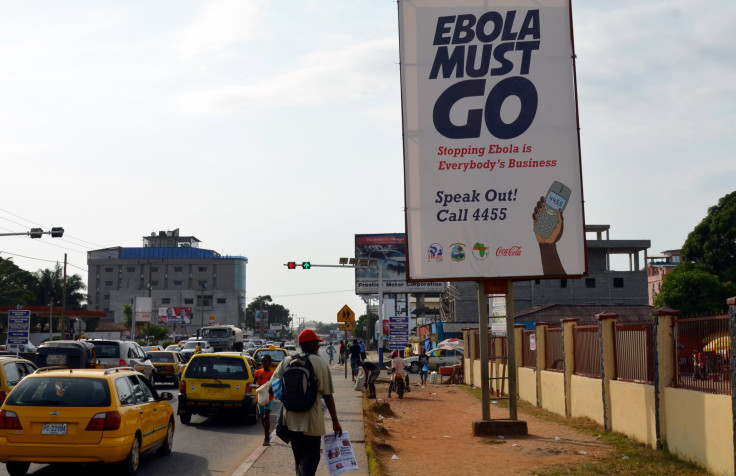 Though the largest Ebola outbreak ever to infect humanity now appears to be on its last legs, scientists are still being thrown for a loop by the often deadly viral disease.
On Wednesday, the New England Journal of Medicine released a series of preliminary studies documenting Ebola's ability to both remain in semen for much longer than previously expected and to be transmittable to others via sexual intercourse six months after the virus was cleared from the rest of the body.
In the first study, the authors recruited 100 male survivors of Ebola Virus Disease (EVD), analyzing the semen of 93 using a real time – polymerase chain reaction (RT-PCR) test over a period ranging from three to ten months after they were declared Ebola-free. In the nine men tested three months in, all of their semen samples were positive; 65 percent of the 40 men tested four to six months later were positive; and 26 percent tested positive at seven to nine months later. One test taken ten months later proved to be inconclusive for signs of Ebola.
"Although the potential contribution of sexual transmission to the scale of the epidemic is largely unknown, the unprecedented number of more than 16,000 survivors of EVD across Sierra Leone, Guinea, and Liberia, roughly half of whom are male, creates the potential for transmission and initiation of new chains of transmission, even months after the outbreak has ended," they went on to conclude.
As the researchers noted, however, their study doesn't necessarily confirm that Ebola can indeed be transmitted via sexual intercourse. Unfortunately, the other study published in the NEJM Wednesday does.
On March 20 2015, a woman from Liberia was diagnosed with EVD, despite not having contact with anyone actively sick. Seven days later, she died. At the time, it was suspected that the likely source of infection came from the unprotected sex she had with a male Ebola survivor earlier that March. The survivor was discharged from an Ebola treatment unit six months earlier in early October. While a blood sample taken from the survivor on March 23 tested negative, a semen sample taken March 27 tested positive.
In order to truly confirm sexual transmission, however, the study authors analyzed the genetic composition of the Ebola strain found in the March patient and compared it to the Ebola found in the survivor's semen (a more advanced technique was needed to coax enough genetic material for comparison), as well as the Ebola found in the survivor's older brother and ex-wife (like the patient, the ex-wife died from her infection).
"Ebola virus genomes assembled from the patient's blood and the survivor's semen were consistent with direct transmission," explained co-author Dr. Jason Ladner of the United States Army Medical Research Institute for Infectious Diseases (USAMRIID) in a statement. "The samples shared three genetic substitutions that have not been found in any other Ebola virus sequences in Western Africa."
It's believed that Ebola can linger in certain areas of the body like the testes and eyes because of a less vigorous immune response there, though that will take more research to confirm. Earlier this May, Medical Daily reported on the bizarre case of Ebola causing post-treatment inflammation in a survivor's left eye.
In the grander picture, these findings point to the continued need to support Ebola survivors even after they're declared Ebola-free. It'd be fair to liken the current Ebola outbreak as a living natural disaster, and like most natural disasters, it's important to provide the infrastructure that survivors and their families need to rebuild their lives. Currently, the World Health Organization advises that survivors abstain from sex for at least three months, and then up until their semen tests negative for Ebola twice.
"These results come at a critically important time, reminding us that while Ebola case numbers continue to plummet, Ebola survivors and their families continue to struggle with the effects of the disease." commented Bruce Aylward, WHO Director-General's Special Representative on the Ebola Response, on the first study. "This study provides further evidence that survivors need continued, substantial support for the next 6 to 12 months to meet these challenges and to ensure their partners are not exposed to potential virus."
Source:
Deen G, Knust B, Broutet N, et al.Ebola RNA Persistence in Semen of Ebola Virus Disease Survivors — Preliminary Report. NEJM. 2015.
Mate S, et Kugelman J, Nyenswah T, et al. Molecular Evidence of Sexual Transmission of Ebola Virus. NEJM. 2015.
Published by Medicaldaily.com