Aging Americans Turning To Plastic Surgery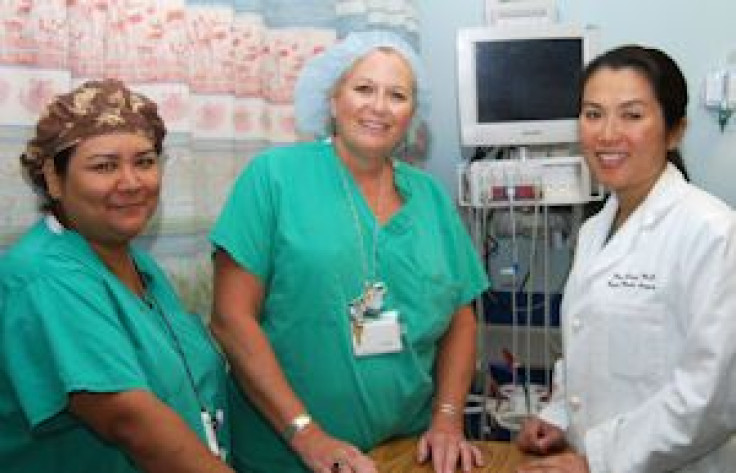 A poll of Americans showed that most people are overwhelmingly concerned about aging, with regard to health, sexuality, career mojo and ... death.
The national poll of 2,000 American adults found that 90 percent of respondents believe women face greater pressures to look younger than men, with men getting a five-year advantage in the aging process. On average, most people said women look best at 30, compared to 34 for men.
"The survey definitely shows that aging, when we are talking about appearance, is a real emotional touch point for both men and women, no matter whether they are 20, 40, 60," said Kristin Perrotta, the executive editor of Allure magazine, which sponsored the poll.
"People overwhelming said they were concerned about the effects of aging. They were concerned about how it would affect their attractiveness to the opposite sex and particularly with women, how aging would affect their career."
In fact, 42 percent of women in their 50s said they thought it was important to look younger to achieve success in the workplace, with only half as many men expressing the same concern. However, nearly 70 percent of black women said they didn't feel that way.
Sixty percent of respondents said they thought they looked younger than their peers.
"People did overwhelmingly have a much more positive view towards aging and toward themselves and their look as they grew older," Perrotta said.
One in 20 respondents admitted to getting plastic surgery or injections such as Botox, in an effort to look younger. Forty-two percent of women and 18 percent of men said they'd consider it, though a third of those getting "work done" wouldn't admit it to friends, family and colleagues.
"As public as plastic surgery has become in our culture, it is still on a personal level, still private," Perrotta said. "Most people who did have Botox or plastic surgery said they were least likely to tell their spouse, girlfriend, boyfriend or best friend."
Americans are increasingly turning to plastic surgery, according to statistics from the American Society for Aesthetic Plastic Surgery, which has been tracking the numbers since 1997. The demand for surgical and non-surgical procedures rose by 9 percent in 2010, at nearly 9.5 million 1.6 million, respectively. Among the most popular procedures were breast augmentations and reductions, eyelid surgery, liposuction and Botox.
Published by Medicaldaily.com