Exposure To Air Pollution, No Matter How Long Ago, Could Still Increase Your Risk Of Death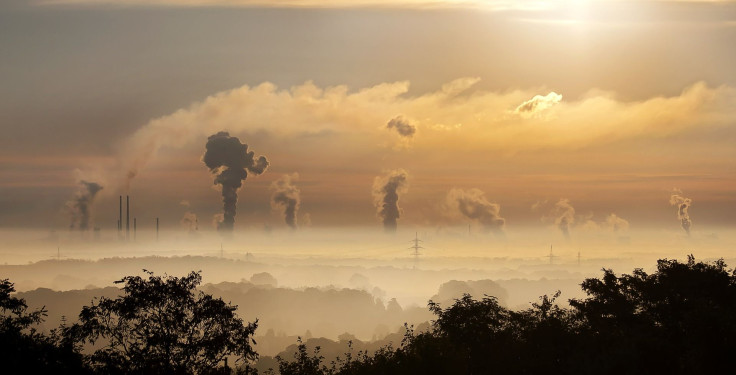 Exposure to heavy air pollution decades ago may still pose a health risk to people later in their lives, according to a new report from one of the largest air pollution studies to date. The research team, out of the MRC-PHE Centre for Environment and Health, examined 368,000 people in England and Wales over the course of 38 years, measuring air pollution levels — including the amount of black smoke and sulphur dioxide — in 1971, 1981, 1991, and 2001. This type of air pollution is typically produced by burning fossil fuels, such as coal, oil, diesel, and petrol.
"The novel aspects of our study are the very long follow-up time and the very detailed assessment of air pollution exposure, using air quality measurements going back to the 1970s," Dr. Anna Hansell, lead author of the study, said in the press release. "Our study found more recent exposures were more important for mortality risk than historic exposures, but we need to do more work on how air pollution affects health over a person's entire lifetime. We were surprised to find pollution has effects on mortality that persist over three decades after exposure."
The researchers measured air pollution exposure in units of 10 micrograms per cubic meter of air, then compared air pollution levels to disease and death data in various areas. For each unit of air pollution people were exposed to in 1971, there was a two percent increase in the risk of mortality from 2002 to 2009. Recent exposure, of course, proved to be more dangerous; for every unit of pollution people were exposed to in 2001, there was a 24 percent increase in mortality risk from 2002 to 2009.
It's well-known by now that air pollution is harmful to human health in seemingly endless ways; plenty of studies have found that it leads to an increased risk of mortality, even if exposure is low. The sheer amount of negative health effects that air pollution contributes to is worrisome; it's been linked to heart disease, an increased risk of stroke in aging people, a higher risk of suicide, and worsened anxiety — among countless other problems.
The good news is that in the UK and the U.S., levels of air pollution have decreased in the past few decades. "Levels of all types of air pollution in the U.K. have reduced dramatically since the start of our study period, with levels of black smoke currently estimated to be about 20 percent of what they were in the 1970s," Dr. John Gulliver, senior lecturer at the MRC-PHE Centre for Environment and Health and an author of the study, said in the press release.
Despite the fact that air pollution levels are decreasing, exposure from years ago could still have a negative impact on your health.
"It's important to remember that the effects of air pollution are small compared to other risk factors," Hansell said in the press release. "Your risk of dying early is much more dependent on other aspects of your lifestyle, like whether you smoke, how much you exercise, whether you are overweight, as well as on medical factors like your blood pressure. This was true even with the higher air pollution levels in the 1970s. However, our study adds to the weight of evidence that suggests breathing in air pollution isn't good for us in either the short or long-term."
Source: Hansell A, Ghosh R, Blangiardo M, Perkins C, Vienneau D, Goffe K. Historic air pollution exposure and long-term mortality risks in England and Wales: prospective longitudinal cohort study. Thorax, 2016.
Published by Medicaldaily.com