Premature Births Linked To Air Pollution Come With An Annual $5.09 Billion Price Tag: Study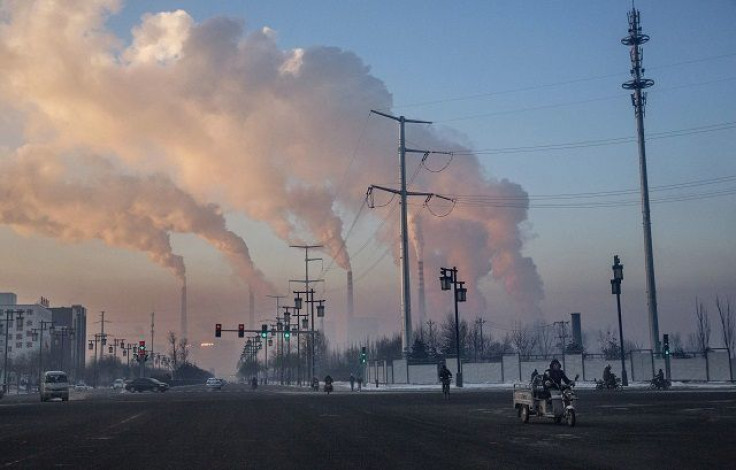 A new study released online Tuesday in Environmental Health Perspectives has calculated a shockingly high price tag for the premature births caused by air pollution annually: $5.09 billion.
The study authors and New York University researchers came to the figure by cross-referencing various bits of data on nationwide pollution and premature birth rates in 2010. Of the 12 percent of births that occurred prematurely within the continental U.S. that year, they estimated 3.32 percent could be attributed to an excess of particulate matter smaller than 2.5 microns in diameter, or PM 2.5, in the air. From there, they concluded $760 million was spent on direct medical care for these children, and that throughout their lifespans, an additional $4.33 billion would be lost in economic productivity, thanks largely to disabilities associated with premature birth.
"Air pollution comes with a tremendous cost, not only in terms of human life, but also in terms of the associated economic burden to society," said lead study author Dr. Leonardo Trasande, a professor at the university's Langone Medical Center and School of Medicine, in a statement. "It is also important to note that this burden is preventable, and can be reduced by limiting emissions from automobiles and coal-fired power plants."
Trasande and his colleagues embarked on their analysis as a direct reaction to the argument that efforts to significantly reduce air pollution may come at too high a financial toll, even as scientists have repeatedly linked early exposure to a variety of health issues like autism, asthma, and poor brain development.
"As with outdoor air pollution-associated respiratory illnesses, the costs associated with adverse birth outcomes are born by society, rather than those who gain from industrial processes that emit pollutants," they wrote, adding that their findings are likely the first to estimate the national economic costs of pollution-related premature births.
Aside from the main findings, the researchers found the greatest impacts of pollution were concentrated in urban areas, particularly the Southern U.S., New York City and Pennsylvania, and the Ohio River Valley. Ohio had 5.4 percent of preterm births linked to air pollution — the highest such percentage — while New Mexico had the lowest, at 0.12 percent.
Though the overall rate of premature births has steadily declined since 2010, to 9.67 percent as of 2014, the team believes there are still plenty of relatively simple steps that can be taken to further drive them down. Indeed, a 2011 study referenced by the authors found that the implementation of E-ZPass at toll plazas led to reduced traffic congestion and vehicle emissions, which in turn was associated with a 10 percent decline in premature births among mothers who lived in a one-mile radius.
"Because of the widespread exposure to PM 2.5, considerable health and economic benefits could be achieved through regulatory interventions that reduce such exposure in pregnancy," they concluded. And since air pollution rates are especially high in poor and minority neighborhoods, they added, these regulations could go a long way towards repairing the widely-known racial and socioeconomic disparities in preterm births.
Though the study as currently published online states that the total financial cost is $4.33 billion, a press representative from New York University told Medical Daily that the final print version of the study, likely published by the journal in May, will contain the revised $5.09 billion figure. The estimated $760 million in direct medical costs will remain unchanged.
Source: Trasande L, Malecha P, Attina T. Particulate Matter Exposure and Preterm Birth: Estimates of US Attributable Burden and Economic Costs. Environmental Health Perspectives. 2016.
Published by Medicaldaily.com