Top Airlines Offer To Re-Assign Crew From Zika-Hit Routes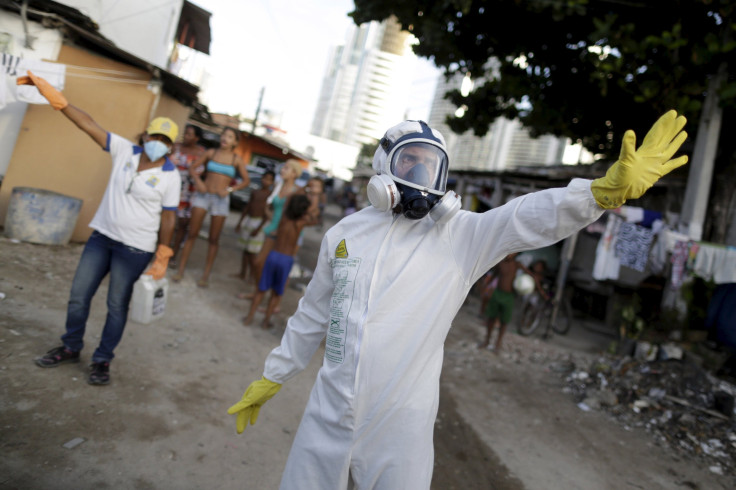 Major U.S. airlines United and Delta and Europe's Lufthansa and Air France are offering to re-assign certain flight crew concerned about contracting the Zika virus from routes to affected countries.
The previously unreported policies by the U.S. airlines show how the mosquito-borne virus, linked to thousands of birth defects in Brazil, looms as an issue not just for airline passengers but for flight attendants and pilots as well.
In an internal memo on Jan. 28, seen by Reuters, United said expectant flight attendants as well as those seeking to become pregnant could switch routes to avoid Zika-affected regions without repercussions. The airline has similar options available for pilots, Charles Hobart, spokesman for parent United Continental Holdings Inc, told Reuters on Wednesday.
Delta Air Lines Inc has also let flight attendants and pilots switch assignments since Jan. 17, and "a small number of crew members have swapped trips to date," spokesman Morgan Durrant said.
"We have immediate concern about our members' health," said Sara Nelson, international president of the Association of Flight Attendants-CWA, when asked for comment on United's memo.
"This issue is changing at a fairly rapid pace, (and) it's important that those updates are ongoing," she said, adding that airlines appeared to be responding faster to employee concerns than they did during past outbreaks, such as the spread of Ebola in 2014.
In Europe, safety rules require that pilots and cabin crew are switched to ground jobs when they are pregnant.
Major long-haul carriers Lufthansa and Air France also said they already offered crew members with any reservations about flying to a particular destination the chance to change a shift.
Air France said it had offered that flexibility during the Ebola outbreak.
A spokeswoman for Lufthansa said on Thursday that so far only a few crew members had switched routes because of fears over Zika.
BABYMOONERS
Airlines and hotel chains have said it is too early to tell if the Zika epidemic is affecting bookings, although several are offering pregnant women and in some cases all passengers a refund or a change of itinerary.
However, top U.S. carriers, including United and Delta, are offering refunds for flights to impacted areas. Travel agents also say "babymooners" - parents-to-be taking last-hurrah vacations - have backed out of trips and changed itineraries.
Concern about Zika has been magnified in recent days by a reported case of sexual transmission in Texas as well as a global health emergency declared by the World Health Organization.
The U.S. Centers for Disease Control and Prevention has urged pregnant women to consider delaying travel to locations hit by Zika, for which there is no treatment or vaccine.
"The safety of our employees and customers is paramount, and we are providing this option because it's the right thing to do," Hobart said.
United, the second-largest U.S. airline by capacity, declined to address whether it was concerned about crew shortages resulting from the Jan. 28 notice. The carrier has some 20,000 flight attendants worldwide.
The memo said flight attendants can drop their re-assigned trips, without pay, if United is able to find replacements for them.
United declined to say how many flight attendants have asked to switch their assignments.
(Reporting By Jeffrey Dastin in New York; Additional reporting by Victoria Bryan in Berlin; Editing by Bernard Orr and Alexander Smith)
Published by Medicaldaily.com