Airport Officials Confiscate 118 Cocaine Cookies Worth An Estimated $52,000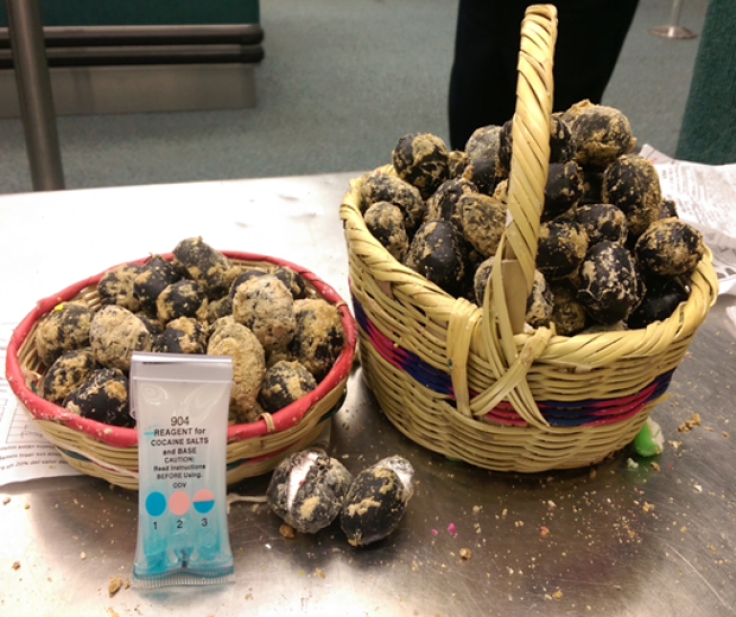 By now we've all heard about pot cookies baked with marijuana extract, but cookies baked with cocaine? Newark Liberty International Airport officials have confiscated a batch of cookies with 118 pellets of cocaine baked into them. Authorities place the street value for the three pounds of concealed narcotics at an estimated $52,000.
"CBP officers remain ever vigilant in protecting the United States from the distribution of these dangerous drugs, regardless of the concealment methods employed by these would-be smugglers," Robert E. Perez, director of U.S. Customs and Border Protection's New York field operations, told the New Jersey Star Ledger.
Customs agents made the discovery on June 5 while examining the luggage of passengers on a flight returning from Guatemala City. The cocaine loaded cookies were found in three checked bags belonging to Guatemalan native Mauricio Isidro Rivera Hernandez, according to customs officials. Hernandez was handed over to the custody of the police department of the Port Authority of New York and New Jersey and is currently facing charges of narcotics smuggling.
This isn't the first time smugglers have attempted to pass narcotics through Newark Liberty International. Back in December 2011, custom agents at the same New Jersey airport seized nearly five pounds of cocaine that was concealed inside deflated soccer balls. Officials found the drugs worth over $300,000 hiding in the luggage of Peruvian native Heber Razuri Leon. A day prior to the bust, customs agents found 1.2 pounds of cocaine in the false bottom of Italian native Daniela Mastromarino's suitcase on a flight returning from Costa Rica.
Published by Medicaldaily.com