Alabama Judge Accused Of Ethics Violation For Telling Defendants To Donate Blood Or Face Jail Time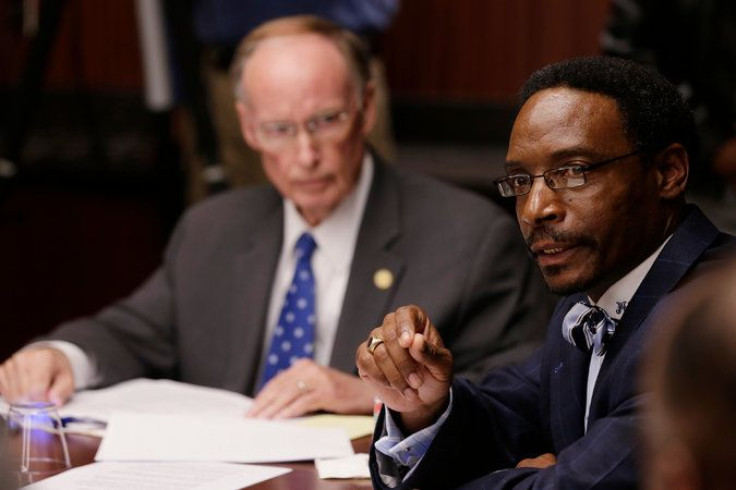 It was a voluntary blood drive that was anything but.
This Tuesday, the Southern Poverty Law Center (SPLC) announced that it has filed a judicial ethics complaint against Alabama judge Marvin Wiggins for having coerced defendants into donating blood as a means of avoiding jail time this past September.
On September 17, the complaint alleged, Wiggins, a circuit court judge, began the day's proceedings with an unusual recommendation for the hundreds of defendants in his courtroom. "[T]here's a blood drive outside and if you don't have any money and you don't want to go to jail, as an option to pay it, you can give blood today," Wiggins is recorded as saying.
The defendants had been summoned to the court that day as part of a "pay docket", or a hearing intended to recoup fees, fines, or other costs incurred in their previous criminal cases. Though some of them had been paying off these bills for years on end, there was no indication prior to the hearing that the defendants' ability to pay was being determined that day, according to the complaint.
In addition, many of the defendants had previously been declared indigent, which supposedly allowed them to avoid paying fees for court-appointed counsel — yet these fees often appeared on their rap sheet regardless. Fearing jail time, those with little to no money signed up for the drive, most never having the opportunity to actually speak with Wiggins that day.
"People who couldn't pay their court debt with cash literally paid with their blood," said Sara Zampierin, a staff attorney of the SPLC, in a statement, "This is a shocking disregard for not only judicial ethics but for the constitutional rights of defendants." A subsequent investigation by the SPLC found that none of the defendants promised a "discount" as a result of their donation were given one.
According to the The New York Times, the Florida-based nonprofit organization that ran the blood drive, LifeSouth Community Blood Centers, has since denounced the decision by their staffer to allow Wiggins to send the defendants to them, and after a complaint was made, actually threw out most of the donations made that day.
"We appreciate the judge's attempt to support the community's blood needs," Jill Evans, a vice president of LifeSouth, told The Times. "However, LifeSouth prohibits blood donations from being considered as community service because it is potentially an unacceptable incentive for a volunteer donor."
Bizarre as coerced blood donations might be, the SPLC believes it's just another example of the mistreatment low-income people are routinely subjected to by the state's criminal justice system.
"Far too often in Alabama, we find that your legal rights are tied to your bank account," Zampierin said. "It's a two-tiered system of justice – one for those who can pay and another for those who can't. We must stop exploiting the poor."
Should the SPLC's complaint be heeded, it may mean ethics charges in the Alabama Court of the Judiciary.
Published by Medicaldaily.com