Alcohol Abuse Across Generations: Moms Can't Hold A Candle — Or Tequila Sunrise — To Daughters' Drinking Habits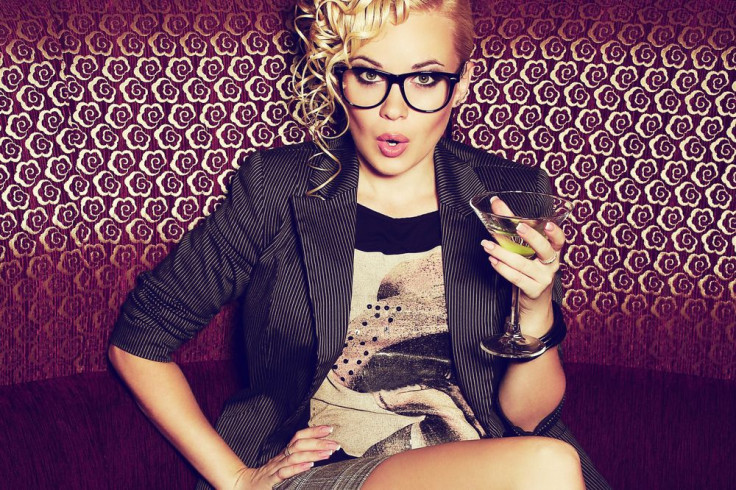 Today's youth is smothered by marketing messages every day, whether it's through Facebook, on the subway, or on TV. Music is rife with lyrics glorifying alcohol and parties — drinking Patron and Cristal, for example. Meanwhile, new alcoholic drinks are being branded and covered in labels that appeal to the college and pre-college crowd. These are just some of the reasons why alcohol consumption is on the rise among our youth, particularly young women, a new Australian study finds.
The new study, from researchers at the University of Queensland, Australia, found that mothers who drank before pregnancy can't hold a candle — or a tequila sunrise — to how much their daughters are drinking. Mothers were more than twice as likely to not drink at the highest measured levels of 30 drinks or more a month. Daughters, however, were nearly three times as likely to drink that much.
"This study provides unique evidence that alcohol use among women in Australia has increased during the past three decades, and that the dramatic increase observed between two generations of women was more pronounced at higher levels of drinking," the researchers wrote. Daughters were more than five times as likely to drink more than 30 glasses than their moms and 2.7 times as likely to drink between seven and 30 glasses than their moms. Talk about partying like no tomorrow.
The study was conducted so the researchers could confirm results from Western surveys, which have shown an increase in alcohol consumption in younger generations. They suspect that their findings are a result of "liberalization of alcohol regulation, promotion, and the disappearance of more negative social attitudes toward alcohol present in the early 1980s." Still, the results have implications for both youth and health care providers — higher alcohol consumption simply isn't a good thing.
Over 1,000 mother-daughter pairs were analyzed for the study. Mothers were enlisted right before they gave birth, and reported on their alcohol consumption before they found out they were pregnant. When their daughters were born, the researchers followed up at 6 months of age, and 5, 14, and 21 years.
They categorized drinking behavior by asking the moms how often they drank before becoming pregnant. Moms responded with "daily," "a few times a week," "a few times a month," "a few times a year," and "rarely." They were also asked how many glasses they drank at those times. These numbers were then added up into a monthly amount, and categorized into "no alcohol," "up to six glasses a month," "up to 30 glasses a month," and "more than 30 glasses a month."
About 22 percent of moms landed in the "no alcohol" category, compared to only 11 percent of daughters. Meanwhile, 42 percent of moms landed in the "up to six glasses" category, compared to 23 percent of daughters. The number of daughters who drank continued to increase, with about 23 percent of moms and 30 percent of daughters ending up in the "seven to 30 drinks" category, and about 14 percent of moms and 37 percent of daughters ending up in the "more than 30 drinks" category.
"In summary, this study provides strong evidence for a large increase in young female drinking during recent decades, as reflected in the drinking of mothers and their female offspring in their early 20s," the researchers concluded. "International research is urgently needed to confirm what we suspect is a trend … It may be time for more aggressive anti-alcohol programs aimed at young women."
Source: Alati R, Betts K, Williams G, Najman J, et al. Generational Increase in Young Women's Drinking: A Prospective Analysis of Mother-Daughter Dyads. JAMA Psychiatry. 2014.
Published by Medicaldaily.com