Alcohol And Sex: What Is 'Whiskey Penis' And How Does It Affect The Male Libido?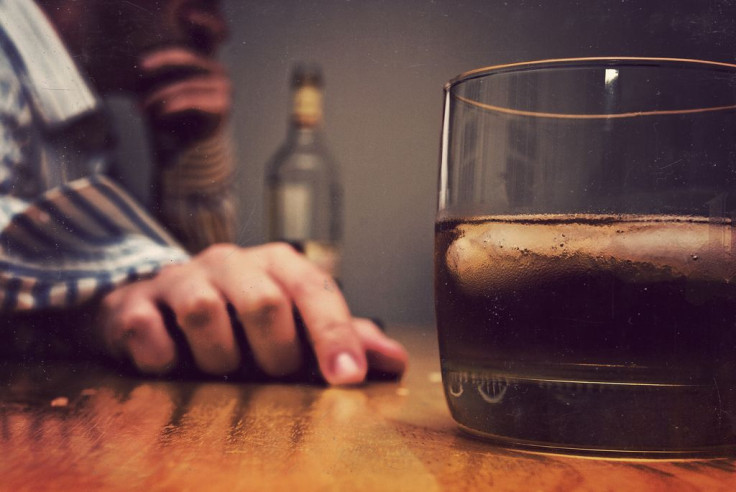 You start to sip a beer, one beer becomes two, and before you know it you've spiraled into taking shots of your favorite whiskey. Some time later you're sloppily making out with a stranger, taking each other's clothes off, and when it comes time for sex, you just can't get it up. Yep, it's "whiskey d---" …and it's not just in your mind.
Alcohol and Sex Don't Mix
Contrary to popular belief, alcohol is not an aphrodisiac and can actually inhibit your ability to attain an erection and orgasm. While it enables people to overcome their sexual inhibitions or anxieties, excessive alcohol also has a negative physiological effect on the penis.
Excessive drinking is a common cause of erectile dysfunction, according to the Mayo Clinic. As the amount of alcohol in the blood increases, the alcohol decreases the brain's ability to sense sexual stimulation. As a depressant, alcohol directly affects the penis by interfering with parts of the nervous system that are essential for sexual arousal and orgasm, including respiration, circulation, and sensitivity of nerve endings, according to Health Promotion at Brown University.
In regard to circulation, alcohol causes the blood vessels to dilate, which influences the way the blood moves in and out of the penis. A good blood flow regulates the relaxation and contraction of the penis, so it can get and maintain an erection. Without it, no matter how much you may want it to happen differently, your penis will simply remain flaccid.
A 2009 study published in The Journal of Sexual Medicine found less volume of liquid in the body in conjunction with a depressed nervous system, led to a struggle with sexual performance. This is because alcohol can dehydrate the body, decreasing blood volume while increasing the hormone associated with erectile dysfunction — angiotensin. The body is able to work at optimal capacity by staying hydrated, since major biological activities and functions utilize water molecules.
To avoid the dreaded whiskey d---, you don't necessarily have to stop drinking alcohol. Just drink in moderation. The National Institute on Alcohol Abuse and Alcoholism defines moderate drinking as no more than two drinks a day for men, and one drink a day for women. The liver can only process 1 ounce of liquor or one standard drink in one hour. Consuming more than this will lead the system to become saturated, where extra alcohol will increase in the blood and body tissues, until the liver is ready to metabolize it again. Until then, high blood alcohol concentration will last for several hours and affect you physiologically.
Drinking in moderation can be beneficial to your heart health, and therefore your sex life. A 2004 study published in the journal Seminars in Vascular Medicine found moderate alcohol consumption was associated with decreased cardiovascular mortality due to the antioxidant capacities of alcoholic beverages. The polyphenolic compounds — a group of compounds that include tannins and anthocyanins — were shown to change the lipid profiles, decrease coagulation, increase fibrinolysis, inhibition of platelets, and increase nitric oxide. This is vital since vascular diseases (those that affect the blood vessels) commonly cause erectile dysfunction.
Whiskey Penis: Fact Or Urban Legend?
So, does "whiskey d---" really exist in retrospect? Yes.
Drinking copious amounts of alcohol will affect your sex life, but this isn't just limited to whiskey. One type of alcohol is not different from another when it comes to its influence on sexual performance. The blood alcohol level, what you've eaten, and your weight are what determine the effect alcohol has on your body.
If you do drink before having sex, exchange a second or third alcoholic drink for a glass of water, says Health Promotion, to combat the effects of dehydration. And, if you feel like you've had too much to drink, maybe you should go home solo.
Sources: Thorton SN. Hydration Increases Tissue Perfusion and Thus Erectile Function. The Journal of Sexual Medicine. 2009.
de Lange DW and van de Wiel A.Drink to prevent: review on the cardioprotective mechanisms of alcohol and red wine polyphenols. Seminars in Vascular Medicine. 2004.
Published by Medicaldaily.com