Alcohol Fatalities Among Young British Women On The Rise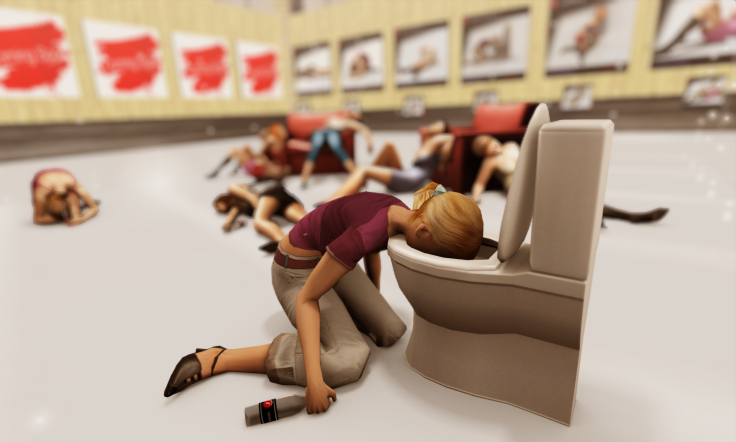 Young women in England and Scotland are drinking themselves to death in greater numbers, even as overall fatalities from alcohol fall in the British isles.
British researchers say the rise in such premature deaths is most pronounced among women in their mid-30s, at double the rate a generation ago. However, most alcohol-related deaths in the United Kingdom continue to be among men.
From the Glasgow Centre for Population Health, investigators reported this month on a comparison of three cities known for similarly poor health and economics, as well as blight from industrialization: Manchester, Liverpool, and Glasgow.
Lead investigator Deborah Shipton told reporters that although men still experience a higher death rate from alcohol-related illnesses and events, the gender gap is narrowing among younger adults.
Since 2005 or so, premature deaths related to alcohol have fallen across the population after reaching a crescendo in the early 1980s, although the city of Glasgow in Scotland experienced a sharp rise early the next decade.
Whereas once heart disease and stroke explained an excess of early deaths for those younger than 65 in that city, such disease has been replaced by so-called social diseases — as explored in the 1996 British film Trainspotting, based on the novel by Irvine Welsh. Since the 1990s, drugs and alcohol, suicide and violence, have subsumed other forms of disease as causes of premature death, researchers said.
In comparing the three cities, Shipton said the same broad trends were driving death rates among men and women of differing ages, suggesting a higher number of deaths in Glasgow represents a historical legacy.
"What does this mean for strategies to reduce alcohol-related deaths in Glasgow?" Shipton said. "The challenge for Glasgow is to not only mitigate against the current factors that are driving increased alcohol deaths UK-wide, such as alcohol affordability and availability, but also to tackle the deep-rooted influences that likely have their origins half a century before."
Shipton said the government must set minimum prices for alcoholic beverages but should also seek ways to mitigate "deep-rooted" cultural influences that drive alcohol consumption across the United Kingdom, while paying closer attention to the drinking habits of young women.
Source. Shipton, Deborah. Alcohol-related mortality in deprived UK cities: worrying trends in young women challenge recent national downward trends. J Epidemiol Community Health. 2013.
Published by Medicaldaily.com