Alcohol, Not Marijuana, Use Tied To Domestic Violence; Psychological Aggression Most Common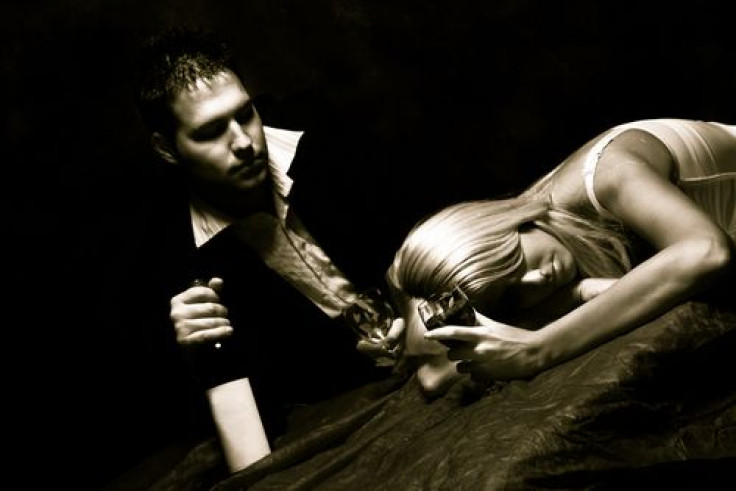 File this one under, "Things Science Proved That We Probably Already Knew." A new study from the University of Tennessee, Knoxville, has shown that alcohol use is more likely to lead to forms of domestic violence than marijuana use is, highlighting the importance of violence prevention as it relates to alcohol abuse.
The link between intimate partner violence (IPV) and alcohol use has been known for decades, yet the research remains light when it comes to marijuana use. As a growing number of states legalize marijuana for either medicinal or recreational use, researchers question whether the drug can elicit similar effects to those produced by alcohol. While more research remains in investigating marijuana's effects, the team suggests their findings support more involved alcohol support programs, especially on college campuses.
A pair of studies recently examined the relationship between alcohol and marijuana use in both men and women who reported to have consumed alcohol within the last month and had been dating for at least one month. Each couple was over the age of 18, met face-to-face at least twice a week, and was asked to record their daily activities in a diary for 90 days. Researchers argue this temporal nature of the study sets it apart from others connecting alcohol and marijuana use to violence; this way, the team was able to track when, and in which contexts, IPV took place.
They found that men were more likely to engage in IPV under the influence of alcohol, perpetrating physical, psychological, and sexual violence more often than men using marijuana. While women were also more likely to be physically and psychologically aggressive while using alcohol, unlike men, they were more likely to be psychologically aggressive while using marijuana. Gregory Stuart, a psychology professor at UTK, had reservations about the extent of his team's findings, however.
"I think it is too early to make definitive conclusions regarding the role of marijuana and intimate partner violence perpetration, as the research in this area is quite young and, to date, studies have provided conflicting evidence regarding its role in increasing the odds for violence," Stuart said in a statement. "However, we now have numerous studies suggesting alcohol use does increase the odds for violence between partners."
Indeed, alcohol and marijuana both act as depressants and stimulants, at once elevating people's mood and putting them in a higher state of arousal, but also slowing metabolic processes and cognitive function depending on the quantity consumed. Researchers found that the chances of men becoming physically and sexually abusive increased on days they drank alcohol, and those odds rose with each drink consumed. Odds of psychological abuse increased only on days when men drank five drinks or more. Marijuana use did not make either sex more violent.
The team found their analysis to motivate more robust forms of IPV prevention on college campuses, especially given the current shortage of programs with such a target. "Our findings suggest that dating violence prevention and intervention programs should target reduction in alcohol use, but surprisingly, most of these programs largely ignore alcohol use," said psychology doctoral student Ryan Shorey in the news release.
Shorey and his colleagues agreed more research is needed before making any suggestions regarding marijuana use and prevention programs targeting IPV.
Source: Shorey R, Stuart G, Moore T, McNulty J. The Temporal Relationship Between Alcohol, Marijuana, Angry Affect, and Dating Violence Perpetration: A Daily Diary Study With Female College Students. Psychology of Addictive Behaviors. 2013.
Published by Medicaldaily.com