Alcoholism Fuels Patrick Roche's Emotional Spoken Word Poem About Disaster In His Family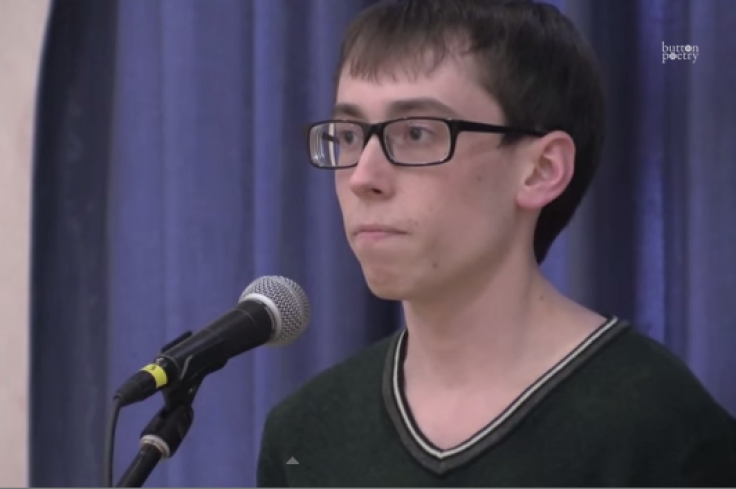 While the title "21" may seem understated and simple, the poem recited by Patrick Roche is anything but that. Performing at the 2014 College Unions Poetry Slam Invitational at the University of Colorado Boulder, Roche narrated his years from the age of 21 to his mother's pregnancy and how his father's alcoholism affected not only his life, but his wife's and children's.
Roche starts at the age of 21 when his father's life ended after being hit by a car while drunk, and he counts backward through events that led up to the tragic event. From his parents' divorce to his father's rejecting attitude toward his sexual orientation to his father's years in sobriety, the young poet leaves no stone unturned as he reveals his family's personal affairs to an audience made up mostly of strangers.
Although the disastrous ending to his father's alcohol abuse has already been laid out, Roche reminisces about happier times in his family's life when his father's disease appeared to be under control with the help of Alcoholics Anonymous. He even explains how at a young age he hoped to be like his father, or Spider-Man. By the time Roche ended the piece with his mother's perceivable hopes that her son would be just like his father, only cheers and applause remained.
Published by Medicaldaily.com