Alex Lelenoa Fights Bad Guys And Leukemia As He Gets The Chance To Be His Favorite Superhero For The Day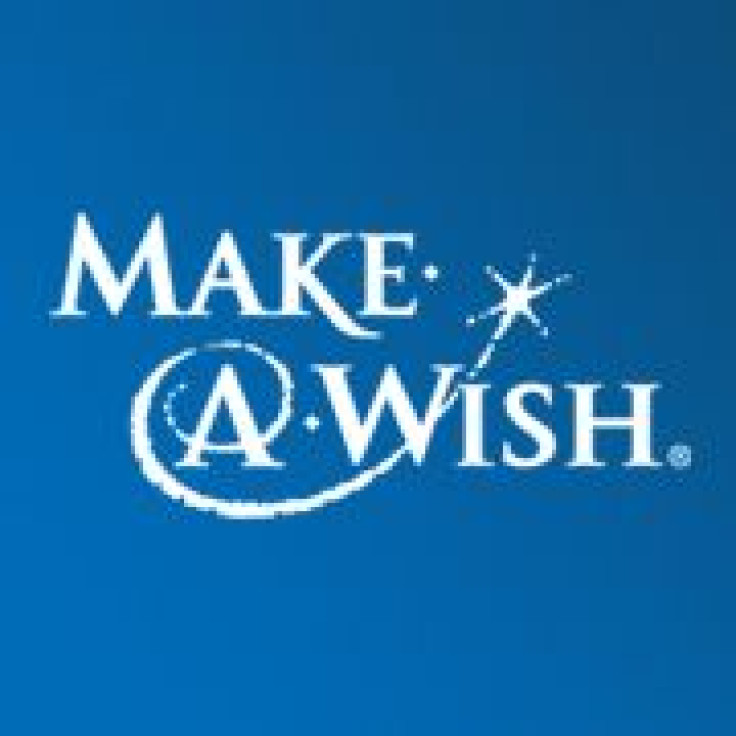 Alex Lelenoa, like most kids, dreams of being a superhero and fighting crime. Unlike most kids, the 7-year-old actually got the opportunity to be his favorite superhero for a day thanks to an effort by the Make-A-Wish Foundation and the Anaheim Police Department. Alex hasn't had a lot to smile about since he was diagnosed with leukemia, and a day to dress up like Batman's loyal sidekick Robin was just what he needed.
"I'm beyond emotion, my heart's going to pop out of my chest," Alex's mother, Elizabeth Stoffer, told KTLA. "I'm so excited, so happy for him. I'm just glad that he's having a wonderful time."
After years of watching Batman movies and playing Batman video games, Alex got his chance to fight crime with the Caped Crusader this past Monday. Once he was sworn in as a crime fighter by Anaheim Police, Batman and Robin took on cowboys and pirates and rescued damsels in distress.
He even got to ride around in the Batmobile as well as a helicopter that circled Angel Stadium. As a "thank you" for Alex's heroic efforts, Angels' general manager Mike Scioscia rewarded him with a team jersey and a bat.
"I feel really thankful for the foundation," Alex told KTLA.
Alex isn't the first crime stopper to live out his dream thanks to the Make-A-Wish Foundation. Colby, also known as Agent C, teamed up with Agent A to rescue Seattle from the clutches of Rex Velvet. The 12-year-old with spinal muscular atrophy now has an entirely new and positive mindset.
"Colby is much happier than he was six months ago, and that's because of Make-A-Wish," said Colby's mother, Jodi. "It's been quite an experience and we still talk about it just about every day."
Published by Medicaldaily.com