Alex Minsky, US Marine Veteran Turned Underwear Model, Inspires With Sexy Poses On Prosthetic Leg [PHOTOS, VIDEO]
Twenty-four-year-old Alex Minsky lost his right leg in an explosion while serving in the Afghan War in 2009. Now, two years later, he is an inspirational face of courage in spite of seemingly insurmountable odds as he stands tall with the help of a prosthetic leg in advertisements for various charities and underwear brands.
According to the Daily News, Minsky drove over an improvised explosive device (IED) that placed him in a coma. When he woke up, he saw that his leg was gone. Minsky's road to recovery was very difficult, both physically and mentally, and he says that he turned to alcohol to cope with the sudden change.
"I was just living numb," he told the Daily News. "Just running away from all those problems in life and thinking that a drink would fix everything. Now I know that that's not [the case]."
Minsky is not alone. Many soldiers returning from war resort to drug and alcohol abuse in an attempt to ease the transition of returning from war to civilian life. In 2011, the National Institute on Drug Abuse found that alcohol abuse was the most prevalent substance abuse problem among returning veterans. Within three to four months of returning from deployment, 27 percent of vets met the criteria for alcohol abuse.
To move past his substance abuse problems, Minsky began working out and making his health a priority. "I'm not self-destructing anymore, and that's one of the things people get inspired by," he said. "I'm in shape, and I work out. And I don't give up."
The former Marine was discovered at a gym just a few days after he decided to get sober, and then began his steady rise to stardom as a model. The inspirational and touching message that his story conveys is not lost on him. "I just want people from nearby or far away - I want them to be inspired to try harder," said Minsky.
Now that he's making money as a model, he is donating heavily to the Wounded Warrior Project, an organization that helped him through his road to recovery.
"Just because I don't have a leg doesn't mean it's going to slow me down," Minsky said. "I want people to look at me and not give up. Not quit."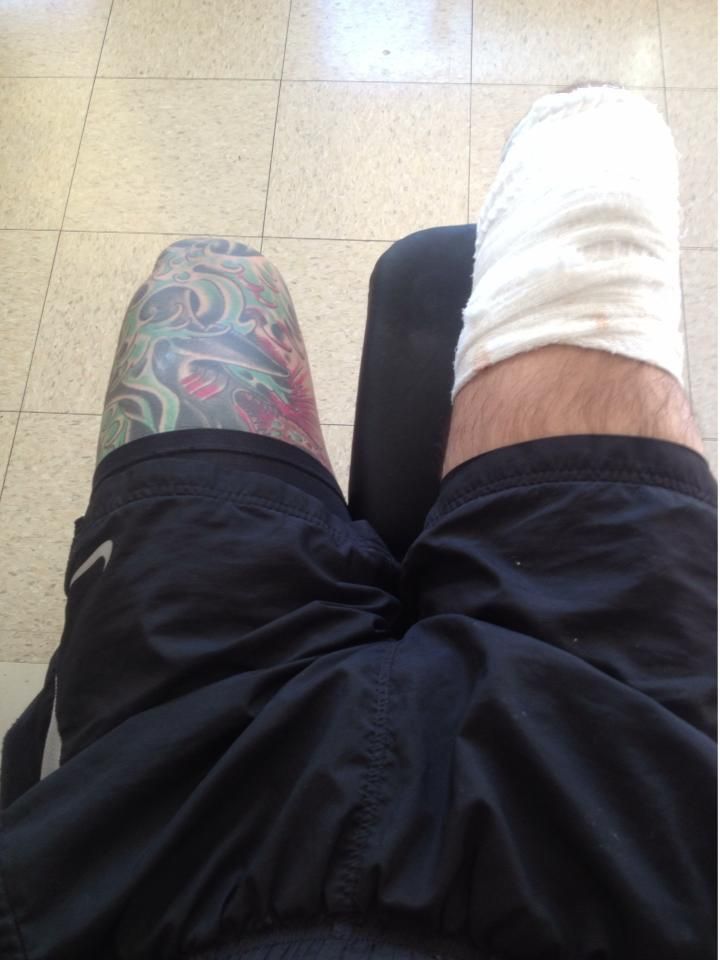 Published by Medicaldaily.com