Almond Breeze Faces False Advertising Lawsuit Claiming Its Milk Only Has 2% Real Almonds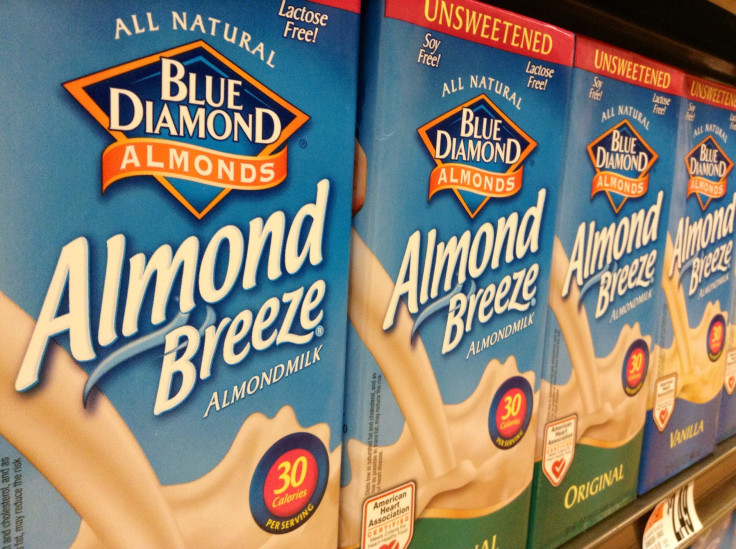 Sorry, almond milk lovers: According to a class action lawsuit filed in New York this past May (and recently amended on July 14), these popular items are more full of lies than they are actual almonds.
As FoodNavigator-USA reported Wednesday, a pair of brave citizens are squaring off against Blue Diamond Growers, the largest processor and marketer of almonds in the world (according to their company website) in civil court. The plaintiffs, Tracy Albert and Dimitrios Malaxianis, are claiming that Blue Diamond's almond milk brand, Almond Breeze, has been fraudulently advertising itself as primarily containing almonds, when in actuality, it only contains about two percent.
According to the amended complaint, available to the public, Albert and Malaxianis were avid almond milk lovers — Albert even residing in California, where Blue Diamond helps produce a significant amount of the almonds grown in the U.S. every year. However, they became shocked when they learned that their Almond Breeze, according to nutritional information displayed by its UK counterpart, only contained two percent real almond. No such disclosure exists on the U.S. side of the almond milk aisle.
"Defendant is using its website to lead distributors, grocery stores, restaurants, consumers and other buyers and resellers of almond milk in the United States to believe that their almond milk branded products are primarily made from almonds," read their complaint. "Said information from Defendant's website has created a false perception amongst the public that Defendant's almond milk labeled products are premium products that are healthy for you because they are primarily made from almonds."
Regardless of the outcome, the civil case, filed in New York because of Malaxianis's residency there, is coming at a time when almond milk has become incredibly popular. An article referenced by the complaint notes that sales of almond milk cleared over $700 million last year, with Blue Diamond the top dog (the original suit also named Whitewave Foods, which produces Silk, a brand that now includes almond milk). According to research they conducted online, the average amount of almond that should be found in almond milk is around 25 to 35 percent.
The two, fighting on behalf of themselves and "all other persons in the United States" who have ever purchased Almond Breeze, are claiming the company has committed unfair and deceptive business practices, false advertising, fraud, and unjust enrichment.
It's tough to say whether their effort will bear any fruit (juice), but the debacle does seem fairly reminiscent of past labeling battles, such as sugary cereal advertisements that claimed health benefits and Coca Cola's attempt to market a juice drink as filled with pomegranate and blueberry when it actually only contained about 0.3 and 0.2 percent of each, respectively.
In the meantime, it's at least a piece of ammunition that you can throw out in an argument about why you don't like almond milk.
Published by Medicaldaily.com