ALS Ice Bucket Challenge Creator Has $1 Million In Medical Bills Every Year; He May Soon Have Help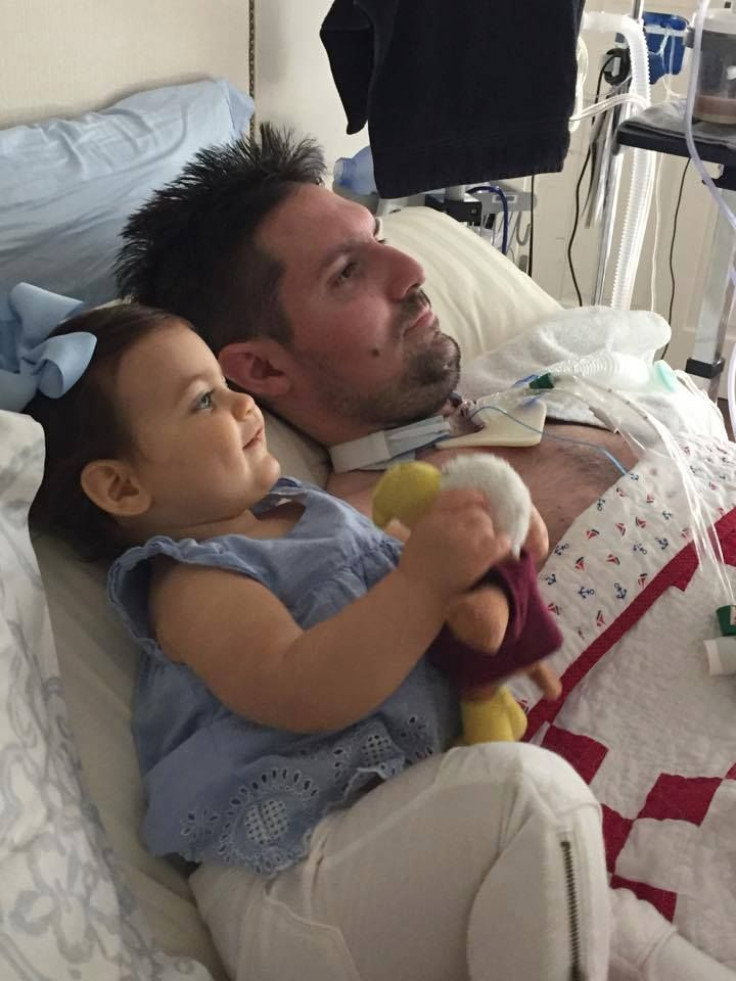 The man behind the ALS Ice Bucket Challenge may have some of his expensive medical bills, around $1 million a year, covered thanks to a new initiative.
Pete Frates, the creator of the challenge that raised over $220 million for the ALS Association, could have some of his own bills covered by a pilot program launched by the Massachusetts chapter of the association, according to CBS Boston. It's called "Pete Frates Home Health Initiative" and is specifically for those battling Lou Gehrig's disease.
Read: ALS Latest 2017: How Lou Gehrig's Disease Progression Could Be Delayed
"This is really going to help a minimum of three and a goal of five patients in a very real way by paying most of their home health care needs," Lynn Aaronson, the Executive Director of the Massachusetts Chapter of the ALS Association, told WBZ NewsRadio.
Although Frates helped raise millions of dollars for ALS research, he still struggles with financial burdens of his own. Every month, he has around $90,000 in medical bills.
"We're right at the tail end of being able to give out the first of our grants, and hopefully Pete will be one of those recipients," Aaronson said. "A lot of these people are friends of Peter Frates, and it is their desire that he hopefully will be one of the recipients of this grant."
Read: Ice Bucket Challenge Credited With ALS Breakthrough
The 32-year-old Massachusetts native and former Boston College baseball player was diagnosed with ALS (amyotrophic lateral sclerosis) when he was 27. The disease is extremely rare and affects a person's nervous system by destroying their cells, ultimately leading to severe disability. According to People, Frates is nearly entirely paralyzed and on a feeding tube.
Those hoping to benefit from the Pete Frates Home Health Initiative are required to fill out an application as well as go through an anonymous review process.
"Right now we are reviewing the first application we received," Aaronson told the Boston Globe. She said they are planning on finishing the process by the end of the week; however, due to privacy concerns those who are fortunate enough to receive the financial help will not be announced by the organization.
In the United States, about 20,000 Americans have Lou Gehrig's disease at any given time, according to the ALS Association. Those who suffer from the disease have varying life spans, but on average from the time of diagnosis, a person dies within two to five years.
See also: Lou Gehrig's Disease: Promising New Drug Therapy Extends Lifespan By Nearly 2 Years
ALS Diagnosis At Age 30: What It's Like To Be A Young Lou Gehrig's Disease Patient, How The Ice Bucket Challenge Really Did Help
Published by Medicaldaily.com