Alzheimer's Disease: Believing Negative Aging Stereotypes May Cause Brain Changes Associated With Disease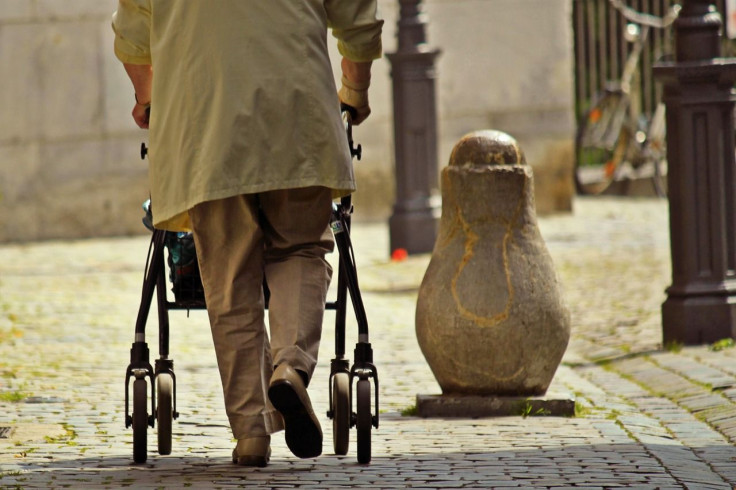 Negative age stereotypes can predict adverse outcomes among older individuals, now including Alzheimer's disease, finds a new study published in the journal Psychology and Aging.
Prior research has suspected age stereotypes can lead to adverse health outcomes, but researchers cited it was unknown if this "influence extended to brain structure and pathology." They decided to assess a group of participants' decades-old perceptions of aging in order to see if these perceptions were a risk factor for the biomarkers of Alzheimer's disease in two separate studies. One marker is a decline in volume of the brain's hippocampus — critical to maintaining memory — while the second and third is the accumulation of amyloid plaques (protein clusters between the brain) and neurofibrillary tangles (twisted strands or protein that build up within brain cells).
In the first study, participants were already enrolled in the brain-neuroimaging program of the Baltimore Longitudinal Study of Aging (BLSA), where they received up to 10 yearly MRI scans; 158 elected to participate in the present study. At baseline, participants were dementia-free, physically healthy, and defined as "not having central-nervous-system disease, severe cardiovascular disease, severe pulmonary disease, or metastatic (advanced) cancer." To assess their negative age stereotypes, researchers used the BLSA's 16-item age-stereotype subscale of "attitudes toward old people," such as, "Old people are absent-minded."
As researchers predicted, the results showed participants with more negative age stereotypes had a significantly steeper decline in hippocampal volume; the rate of decline was three times the rate of decline in those with more positive views. That's to say "participants holding more negative age stereotypes tended to have the same hippocampal volume decline in three years compared to participants with positive age stereotypes tended to have in nine years," researchers clarified.
In the second study, all BLSA participants were asked to join researchers' brain-autopsy program designed to study those elusive brain changes, if there were any at all. Seventy-four accepted the invitation and were an average age of 88 at the time of the autopsy.
Researchers used a "composite-plaques-and-tangles score," which prior studies had successfully used to quantitate the combined effect of amyloid plaques and tangles in relation to cognitive impairment. Again, as predicted, researchers found participants with more negative age stereotypes scored significantly higher than those who held a more positive perception of age.
"We believe it is the stress generated by the negative beliefs about aging that individuals sometimes internalize from society that can result in pathological brain changes," lead study author Becca Levy, associate professor of public health and of psychology at the Yale School of Public Health, said in a press release. "Although the findings are concerning, it is encouraging to realize that these negative beliefs about aging can be mitigated and positive beliefs about aging can be reinforced, so that the adverse impact is not inevitable."
The study is reportedly the first "to demonstrate that a culture-based risk factor predicts the development of Alzheimer's disease-related pathological changes in the brain." Researchers concluded: "By expanding the boundaries of known environmental influences on amyloid plaques, neurofibrillary tangles, and hippocampal volume, our results suggest a new pathway to identifying mechanisms and potential interventions related to Alzheimer's disease."
Source: Levy B et al. A Culture–Brain Link: Negative Age Stereotypes Predict Alzheimer's-Disease Biomarkers. Psychology and Aging. 2015.
Published by Medicaldaily.com