Alzheimer's Drug By Lundback, Otsuka Improves Cognition; New Insights On How Dementia Develops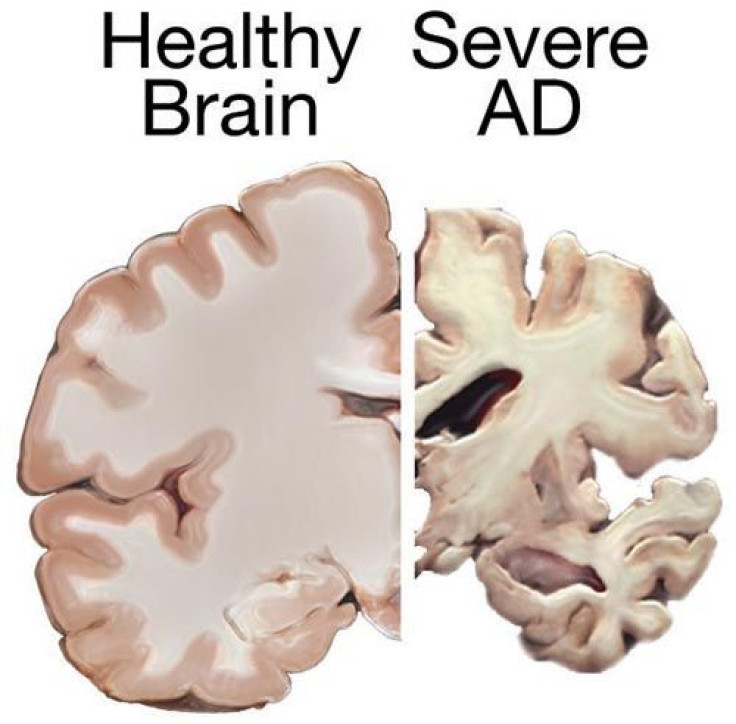 A new experimental drug, known as Lu AE58054, has been shown in Phase II trials to be effective in improving cognitive performance in patients with moderate Alzheimer's dementia. Developed jointly by Lundback, a Danish pharmaceutical company, and Otsuka of Japan, manufacturers hope that the compound will be a blockbuster drug yielding $1 billion in yearly sales in the United States, where an estimated 5.3 million people suffer from the condition.
Worldwide, 36 million people are believed to suffer from Alzheimer's disease, which is marked by long-term memory loss, confusion, and difficulty communicating. Epidemiologists believe that the number of people with Alzheimer's will double every 20 years. Currently, there is no cure.
A serotonin receptor antagonist, Lu AE58054, was used for six months in conjunction with donepezil — one of only five drugs currently used for treating Alzheimer's dementia, sold by Eisai and Pfizer under brand name Aricep.
"Lu AE58054 potentially represents a new approach to Alzheimer's disease and a continuation of Lundbeck's commitment to addressing this complicated disease," said Anders Gersel Pedersen, Lundbeck's head of research and development.
The next step in drug development is a Phase III study of 3,000 patients to take place this year.
The Phases Of Alzheimer's Disease
Meanwhile, research debuted at the Alzheimer's Association International Conference this week in Boston contributes to a deeper understanding about the development of Alzheimer's. The new developments provide new targets for treatments and insight on how to apply current treatments more effectively.
Before symptoms appear, biomarkers signal changes in the brain with Alzheimer's, which are distinct from normal changes due to aging. Alzheimer's dementia can be conceived of as three distinct phases. The first two precede the appearance of the common symptoms, most notably newfound difficulty completing tasks and memory impairment, which marks the third phase.
In the first phase, brain markers signal changes in the beta-amyloid protein — a protein that comes from the fatty membranes surrounding nerve cells — which later forms the plaques that surround nerves and impair their function. Secondly, the formation of these plaques leads to the degeneration and death of brain cells, resulting in visible shrinking of the brain. During the third phase, the degeneration of brain cells manifests in observable symptoms.
New Findings In the Development Of Alzheimer's Abnormal Proteins
Another protein, tau, is implicated in the development of Alzheimer's, forming fibrous tangles disrupting neurons. New research led by Dr. Clifford Jack, Jr. of Mayo Clinic College of Medicine, Rochester, Minn. suggests that the detrimental changes in tau and the beta-amyloid protein are synergistic; while changes in tau protein start the process, the formation of beta-amyloid plaques accelerate changes in tau and cause it to spread. His research will be published later in the journal Neurology.
"What really makes sense probably is a combined therapeutic approach where you target a point or points in tau and in the amyloid pathways simultaneously," said Jack. This approach is analogous to how heart disease is treated, with drugs targeting high cholesterol and high blood pressure, both contributing factors.
New research suggests that treatments may be started too late. Researchers led by Dr. Victor Villemagne of the University of Melbourne followed 200 people with and without symptoms of Alzheimer's to pinpoint when beta-amyloid levels proteins become abnormal. The team's analysis suggest that Alzheimer's may develop over the course of more than 20 years.
These preliminary findings could help steer future research by suggesting the best time in Alzheimer's development to begin research, selecting study participants, and presenting new ways to measure impact of treatment.
Published by Medicaldaily.com