Alzheimer's Kills More People Than Breast And Prostate Cancer Combined, So Why Is It So Underfunded?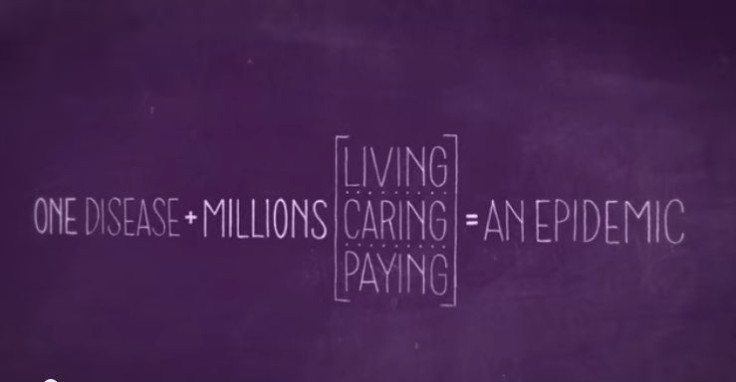 In an effort to shed more light on the sixth deadliest disease in the country, the Alzheimer's Association put together an informative video regarding Alzheimer's and other forms of dementia. This was in response to a new report released last week by the Journal of the American Academy of Neurology.
Alzheimer's is the most common form of dementia and, sadly, there is no cure for it. It affects many people over the age of 65. The Washington Post found that the disease cost the nation $210 billion last year; that rate is expected to rise to $1.2 trillion by 2050.
Some are hesitant to accept their disease because of the stigma tied to it and because there is a lack of knowledge about Alzheimer's and other forms of dementia. Many patients oftentimes suffer in silence as a result. People advocating for Alzheimer's education say that it needs to be brought into everyday conversations.
"It becomes normalized, just like we have done with other diseases where people say, 'Yes, I'm a breast cancer survivor.' We didn't use to even use the word cancer, let alone breast cancer," said Catherine, a caregiver whose parents suffer from the disease, The Huffington Post reported. She asked that her full name not be used.
According to the video, Alzheimer's kills more people than breast and prostate cancer combined. By developing every 67 seconds, more than five million Americans suffer from the deadly disease.
Despite the growing numbers, the disease is under-researched and does not receive the monetary support needed to carry out these efforts. "The disease is still very underfunded in comparison to other diseases," said Bryan James, an author in a recent study called "Contribution of Alzheimer disease to mortality in the United States." "Cancer has about 10 times the amount of funding, and only about three times as many people have cancer."
Published by Medicaldaily.com