Amanda Bynes Hospitalized For 72-Hour Psych Evaluation After Bizarre Incident With Fire, An Elderly Woman, And Her Dog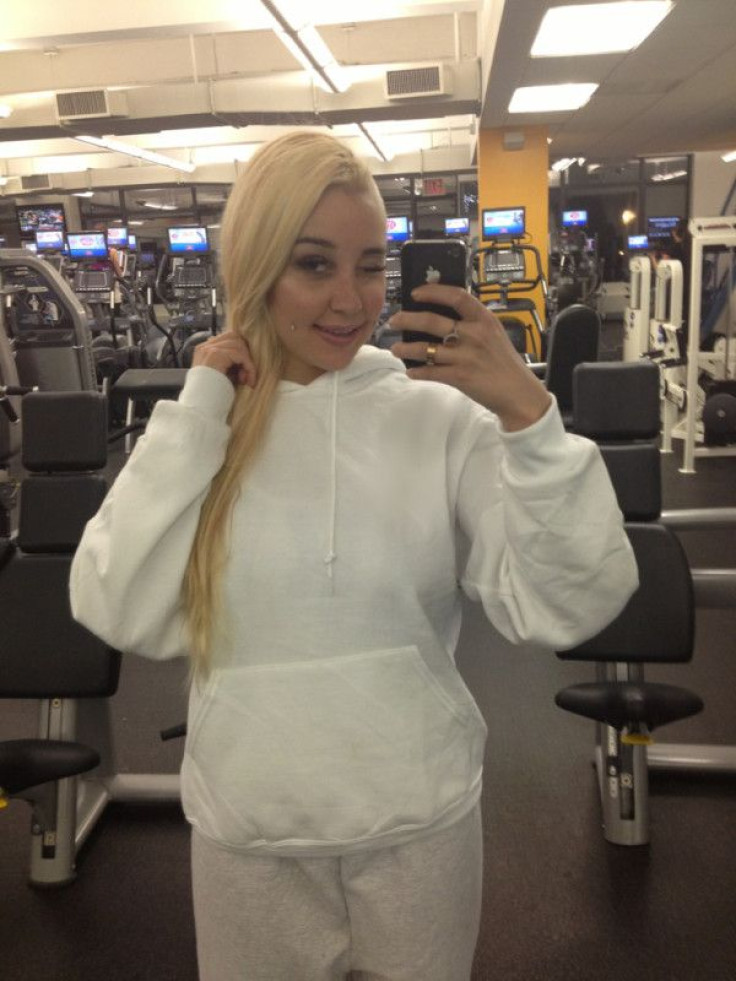 Amanda Bynes will undergo an involuntary 72-hour psychiatric evaluation in California after she allegedly set a fire in the driveway of a stranger and accidentally poured gasoline on her pet Pomeranian.
TMZ obtained surveillance footage of Bynes, who is 27 years old, in a liquor store last night. The troubled actress walked past the cashier to an "employees only" area of the store with her puppy in tow. When the cashier realized that Bynes was not in sight, he came from behind the register to see what was going on. TMZ believes Bynes went to the store to rinse gasoline off of her tiny Pomeranian dog. When confronted by the cashier, however, Bynes ran away.
The surveillance footage was taken shortly after the actress allegedly started a fire in the driveway of an elderly woman. TMZ spoke to the woman whose driveway Bynes built a fire on. She told the gossip magazine that she does not know the actress and did not know why she would set a fire in her driveway.
"Amanda Bynes was involved in a disturbance in a residential neighborhood last night in Thousand Oaks in the 200-block of Avenida De Los Arboles. Deputies investigated the incident and determined that she met the criteria of 5150 W&I (California Welfare & Institutions Code). She was detained and taken for a mental health evaluation," said Captain Don Aguilar of the Ventura County Sheriff's office.
A 5150 hold is an involuntary hospitalization, for a maximum of 72 hours, for a mental health evaluation.
This is just the tip of the iceberg in a series of events in which the former Nickelodeon star seems to be spiraling out of control. In May, Bynes was ordered to have a psychiatric evaluation in New York after she allegedly threw an item from the window of her 36th floor apartment. Information on this latest incident is still developing.
Published by Medicaldaily.com