Amanda Knox Suffered Anxiety and Contemplated Suicide While in Prison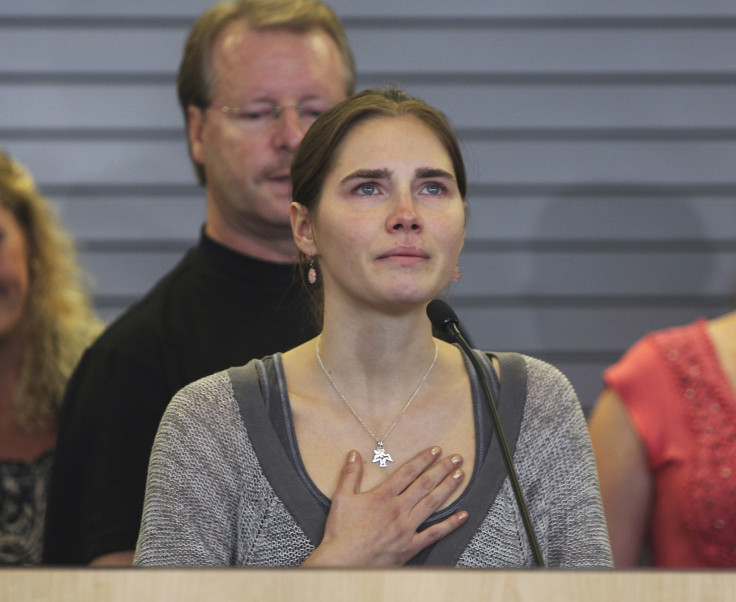 In a recent interview with People magazine, Amanda Knox said she was driven to such despair during her four years in an Italian jail that she contemplated suicide repeatedly.
According to the World Health Organization, this is not uncommon. In 2007, the organization reported that women in custody are at high risk of suicide; female pre-trial inmates attempt suicide much more often than incarcerated male counterparts or females in the community.
In her interview Knox also mentions her soon-to-be-released memoir, which includes revelations of sexually harassment by a guard as well as a fellow female prison-inmate. The memoir also recounts officials telling her, incorrectly, that she tested positive for HIV.
Knox also stated that she suffered from crippling anxiety throughout her incarceration, which she said made her feel "paralyzed."
The National Institute of Health reports that anxiety disorders affect about 40 million American adults age 18 years and older (about 18%) in a given year. Although each anxiety disorder - including panic disorder, obsessive-compulsive disorder (OCD), post-traumatic stress disorder (PTSD), social phobia (or social anxiety disorder), specific phobias, and generalized anxiety disorder (GAD) - has different symptoms, all the symptoms cluster around excessive, irrational fear and dread. A feeling of paralysis is not unfamiliar to those who suffer.
Seattle-born student Knox and her former boyfriend, Raffaele Sollecito, spent four years behind bars. In 2007, Knox's roommate, Meredith Kercher, a 21-year-old Leeds University student, was found murdered — half naked on the floor with 47 separate stab wounds — in their shared house in Perugia. Some of Kercher's belongings, including cash and credit cards, were missing.
Knox and Sollecito were originally convicted and sentenced to 26 and 25 years in prison and then in 2011 they were acquitted on appeal.
Prosecutors challenged the acquittal in Italy's Supreme Court, as permitted by Italian law. The prosecution's appeal was backed by Kercher's family. Critics have alleged contradictory and insufficient evidence. In March 2013, Italy's highest criminal court overturned Knox's and Sollecito's acquittal and ordered a new trial. In October 2008, Rudy Guede, an Ivory Coast native raised in Perugia, was convicted of her sexual assault and murder. He is currently serving a 16 year sentence.
HarperCollins, Knox's publisher and a subsidiary of Rupert Murdoch's News Corp, said Knox would keep to a planned publicity schedule for her forthcoming memoir despite the new ruling. In the afterword, "Waiting to be Heard," Knox writes, "This memoir is about setting the record straight." The book is scheduled for release on April 30 and will be accompanied by a Diane Sawyer interview on ABC News, though advance copies have circulated.
From the start, Knox's case has been both highly publicized and highly polarizing and included frequent press conferences, editorials, and the creation of various websites, including Friends of Amanda and True Justice for Meredith Kercher.
Knox and Sollecito will now face a new trial in Florence, although Knox will not need to return to Italy since defendants there are not required to be present at their trials. Sollecito is currently studying robotics in Verona. Should she be convicted, Knox could face an extradition request from Italy, which would require the approval of the US government. A year after returning to the United States, Amanda Knox could be found in Seattle's Chinatown/International District.
Published by Medicaldaily.com