America Ranks 31st Among Best And Worst Countries To Be A Mother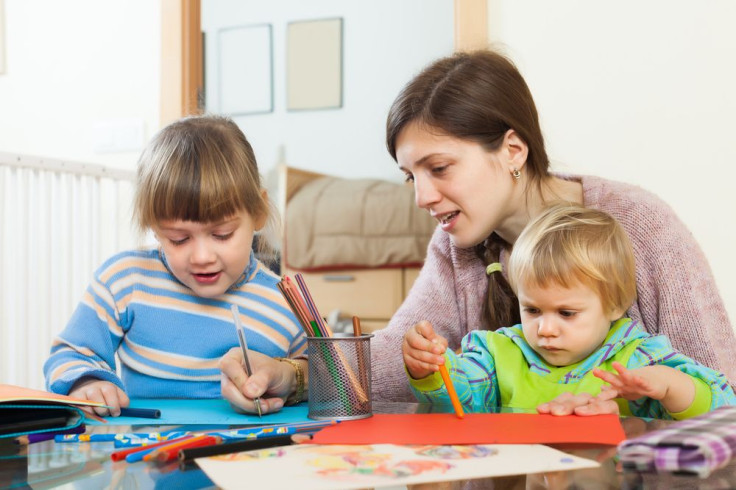 Apparently raising a child in the United States isn't as safe as it was 15 years ago. According to Save the Children's 15th annual "State of the World's Mothers" report, America falls in at 31 among the 178 best and worst countries to be a mother. Back in 1999, the first year of Save the Children's report, the U.S. ranked in the top five countries for a mother to raise her child.
"Nothing will stop a mother from trying to keep her children safe and protected," president and CEO of Save the Children, Carolyn Miles said in a statement. "But when disaster strikes, whether it's a war in Syria, a tornado in Oklahoma or a typhoon in the Philippines, women and children are often at the greatest risk – up to 14 times more likely to die than men. Fortunately, our evidence also shows we can save and dramatically improve the lives of mothers and children, even in the most challenging places to live, if we invest in the services they need."
"State of the World's Mothers" uses the Mothers' Index to rank both mother and child's health, educational, economic, and political status. In most cases, countries with ongoing armed conflict and other humanitarian crises tend to pose the greatest risk for mothers. Over half of all maternal and child deaths occur in countries affected most by conflict and disaster. For example, in the war-torn Democratic Republic of the Congo it is more dangerous to be a mother or child than an armed militant.
America's drop on the list of most desirable places to be a mother was attributed to the fact that a 15-year-old girl's risk of dying due to maternal cause increased by 50 percent between 2000 and 2013. Other contributing factors included high risk pregnancies caused by obesity, hypertension, cardiovascular disease, old age, and the use of fertility drugs.
Coming in at number one on the list of the best and worst countries to be a mother, less than one in 12,000 women in Finland are affected by maternal death, and a child's probability of dying before the age of 5 is one in 345. On the other hand, one in every 16 mothers in Somalia is likely to suffer a maternal death, while only one child in seven is expected make it to the age of 5.
"We must demand humanitarian access in conflict areas, so mothers and children can receive adequate food and health care," Miles added. "We also need to promote family preparedness programs in disaster-prone areas, and ensure recovery efforts focus on the special needs of children. While we celebrate the mothers in our lives this week, we should also advocate for those who are in urgent need."
Published by Medicaldaily.com