American Alan Gross, Jailed in Cuba, May Have Cancer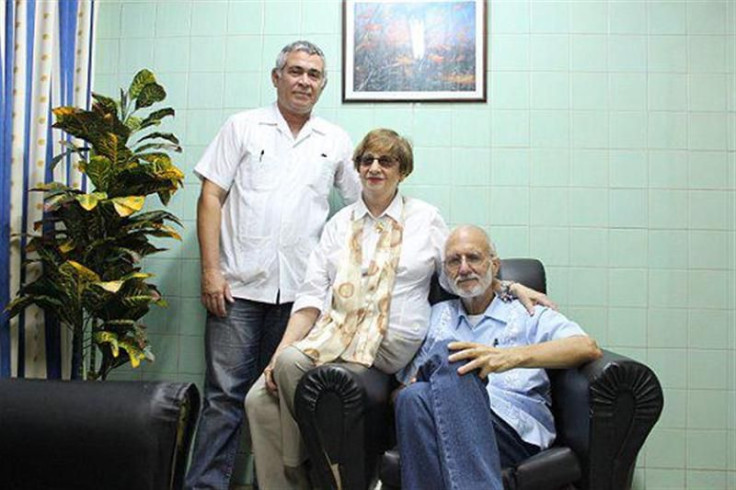 Alan Gross, the American government contractor jailed in Cuba for crimes against the state, could be suffering from an untreated cancer, according to an independent review of his medical records, his U.S. lawyer said on Tuesday.
"Gross has a potentially life-threatening medical problem that has not been adequately evaluated to modern medical standards," U.S.-based radiologist Alan Cohen said in a statement released by Gross attorney Jared Genser.
Genser said Cohen had reviewed CT and ultrasound scans performed by Cuban doctors of an unidentified mass behind Gross's right shoulder, which wife Judy Gross cited after a recent visit to her husband.
The Cuban physicians diagnosed the mass as a "hematoma" and told Gross in May that it would disappear within a few months, according to Genser.
As Gross has lost 105 pounds (47 kg) since his arrest in December 2009, Cohen concluded Gross's right-shoulder mass is in urgent need of proper medical evaluation, including an MRI "and potentially a biopsy, preferably in a facility in the United States, immediately."
A "soft tissue mass in an adult who has lost considerable weight must be assumed to represent a malignant tumor unless proven to be benign," said Cohen.
The Cuban government had no immediate comment on Cohen's statement, but previously has said Gross was in "normal" health.
Gross, jailed in Cuba since December 3, 2009, is serving a 15-year sentence for illegally providing Internet equipment and service to Cuban Jewish groups under a U.S. program promoting political change that the Cuban government considers subversive.
His arrest stalled a brief period of progress in U.S.-Cuba relations that have been mostly bad since Cuba's 1959 revolution that brought Fidel Castro to power and turned the island communist.
The latest doctor's report was seized upon by Genser and Judy Gross, who have been demanding that Cuba allow an independent medical expert to examine Gross.
"Cuban government doctors are either guilty of gross professional negligence or they are intentionally hiding what could be a lethal condition," Genser said.
"President Castro, I beg you not to let my husband die on your watch. Your country claims to have such a wonderful health care system - yet why have your doctors misdiagnosed him and failed to order the right tests to determine what is actually happening?" Judy Gross said.
"Please let us have Alan diagnosed by a doctor of his choosing before it is too late," she said.
Cuba prides itself on its medical system, which provides free care to all, but suffers from equipment and medicine shortages the government blames on the long-standing U.S. trade embargo against the communist island.
Gross has asked Cuba to let him go home for two weeks to visit his mother and daughter, both of whom have cancer. He has promised to return and serve his sentence, but Cuba has not responded.
Cuba has said it proposed talks with the United States about resolving the Gross case but has received no answer. It has hinted at the possibility of a swap of Gross for five Cuban agents imprisoned in the United States, a deal Washington has rejected.
It said that Gross could be in a prison but is serving his time in a military hospital.
@ 2012 Thomson Reuters. All rights reserved.