American Apparel Uses 62-Year-Old Model Jacky O'Shaughnessy For Lingerie Ad: 'Sexy Has No Expiration Date' [PHOTO]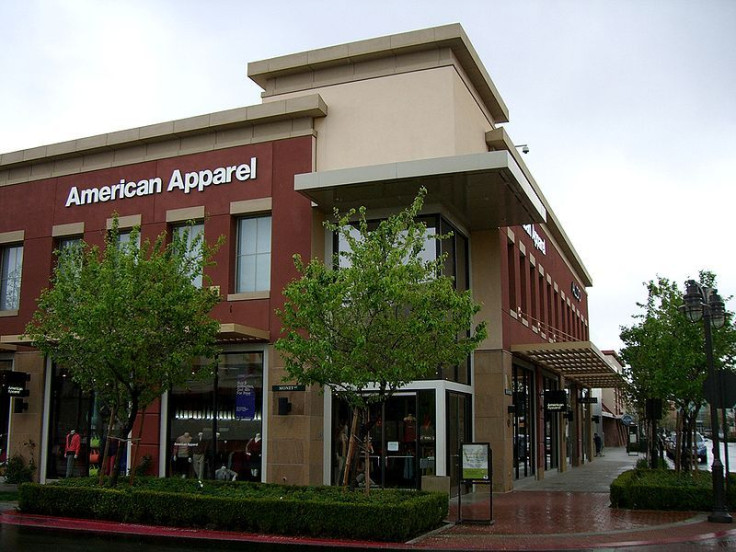 American Apparel's new lingerie ad has stirred up controversy for bringing "sexy back" in a whole new way: a 62-year-old grey-haired model posing in a blue lace bra and red panties. With the tagline, "Sexy has no expiration date," model Jacky O'Shaughnessy strikes a relaxed pose sitting in an empty white room with red stained lipstick on her lips and flowing grey hair. According to the NY Daily News, the photo was shot for a 2012 campaign, but for reasons that remain unknown, it was never used until the clothing company put it onto their Facebook and Instagram page earlier this week.
Prior to this photo, O'Shaughnessy starred in the youth-based company's "Advanced Basics" ads in 2012 — fully clothed. She was scouted on the off-chance by American Apparel two years ago while in New York, without any professional modeling experience. The 62-year-old admitted to Fashionista at the time, "You could say American Apparel and I discovered each other." O'Shaughnessy believes the clothes are beautiful, affordable, and actually fit without the need for alteration. Although the company's target demographic is much younger, the 62-year-old feels it is perfect for her lifestyle, and comfortable.
O'Shaughnessy's American Apparel lingerie ad has shocked some consumers on Facebook while receiving both positive and negative comments about her age. "One Facebook user wrote: "I want to see more models like her! Amazing!" While an uninspired user wrote: "Not appealing at all."
The shock value of the clothing ad reveals the underrepresentation of older models posing for fashion companies. Typically, older Americans are featured in age-related advertisements for health products but are seldom seen in apparel promotions.
Most ads centered on selling clothing or a beauty product often hypersexualize models and reinforce an "unhealthy" beauty standard, which can lead to body image issues at a young age. Ads influencing body image can lead to eating disorders and depression. The National Institute of Mental Health says 20 million women have suffered from a clinically significant eating disorder at some point in their lives, with concerns about weight or shape expressed by girls as young as age 6. These eating disorders are caused by an interaction of genetic, biological, behavioral, psychological, and social factors.
With the average American exposed to 3,000 ads a day, 27 percent of girls feel as though the media pressures them to have a "perfect" body, says the University of Nevada in Reno. American Apparel's discussion-provoking ads have helped steer away from the popular conventional beauty standards and highlight beauty how comes in all different shapes, colors, sizes, and ages. Two weeks before O'Shaughnessy's ad was made public, American Apparel released the latest accessory for their mannequins: nipples and pubic hair. This fashion statement was aimed to empower the natural female body.
The "sexy has no expiration date" tagline has defied the conventional standard of beauty and highlights women can be sexy regardless of body size and age.
Published by Medicaldaily.com