HPV Vaccinations Should Start at Age 9, Says American Cancer Society
In order to reduce the spread of human papillomavirus (HPV), the most common sexually transmitted disease in the United States, healthcare providers usually recommend routine HPV vaccinations begin at an early age. Earlier administration leads to better chances of completing the series on time and decreasing the rising cases of cancer. As a result, the American Cancer Society (ACS) recently urged medical professionals to offer the vaccine to both boys and girls as young as 9 years old.
Recommendations for HPV vaccinations to start with 11- and 12-year-olds have been in place since 2007, as per the Center for Disease Control and Prevention (CDC) Advisory Committee on Immunization Practices (ACIP). ACIP is the highest authority on US immunization policy. Nonetheless, physicians acknowledged that vaccination rates would increase if routine HPV vaccinations were administered to younger children, starting at age 9. The ACS developed the same guidelines independently of the government agency, albeit with a few differences. Similarly, in a news release on the website, the ACS announced its revised advisory of ACIP's 2019 recommendations with new guidelines published on July 8 in the CA: Cancer Journal for Clinicians. It was reviewed with the help of ACS's Guideline Development Group.
Among the recommendations, the document emphasized lowering of the minimum age limit to allow access of the HPV vaccine earlier, to aim for decreasing cancer rates. The new paper advises healthcare providers to ensure both boys and girls between the ages of 9 and 12 get two doses of the HPV vaccine without fail.
"Research is starting to show that more parents agree to vaccination when it starts between ages 9 and 10. Younger children are also more likely to complete the series than those who start between ages 11 and 12," Debbie Saslow, PhD, lead author of the 2020 ACS Guideline Update, said. Children who get the first shot at 15 or older are advised to receive three shots for better results. Even children with poor immunity should receive the shot three times, the ACS advises.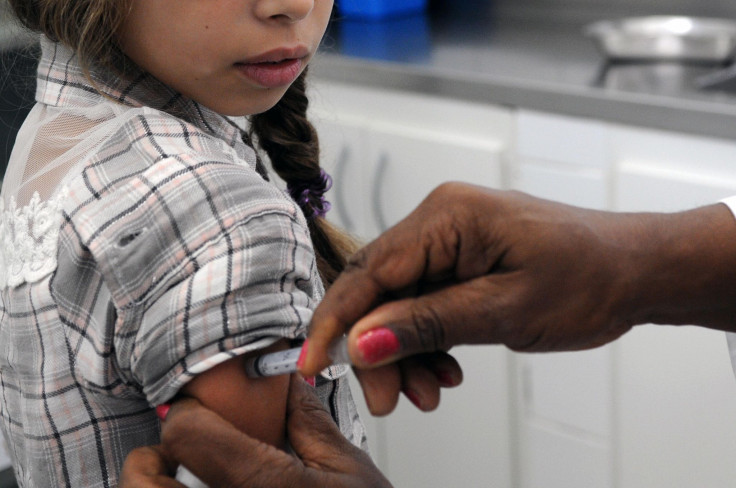 While these were the main recommendations, there were also other recommendations. They include that teenagers and young adults who did not receive the entire course of HPV vaccine or missed a few doses have the time to "catch up" until the age of 26. However, receiving the vaccination at a later age will not be as effective in preventing HPV-related cancer. "HPV vaccination is most effective in early adolescence. Effectiveness decreases dramatically by age 18," Saslow said. The immune response is stronger in those who take it early on, Saslow says.
ACS is endorsing the ACIP's rule introduced in 2019 advocating for HPV vaccination for both men and women until 26 years of age. This was previously only allowed for men up to age 21, according to CNN.
In another guideline, the ACS said it does not recommend HPV vaccination for those older than 26. "ACS guidelines end recommendations for vaccination at age 26 because giving the vaccine to adults older than that isn't likely to prevent many cancers," Saslow reasoned. In contrast, ACIP suggests to adults aged between 27 to 45 that they could take the vaccination by consulting healthcare providers.
HPV vaccination is essential because it prevents the virus from causing cancers such as cervical cancer as well as vulva, vagina, penis and anus cancers. The CDC says about 12,000 women every year are diagnosed with cervical cancer. "When we combine improved vaccination rates with the screening and treatment of precancers in the cervix, we have the potential to make history by eliminating cervical cancer," Saslow said.
Published by Medicaldaily.com