American Cities Rank Low Among The Most Polluted Regions In The World, But 10 Cities In India Top The List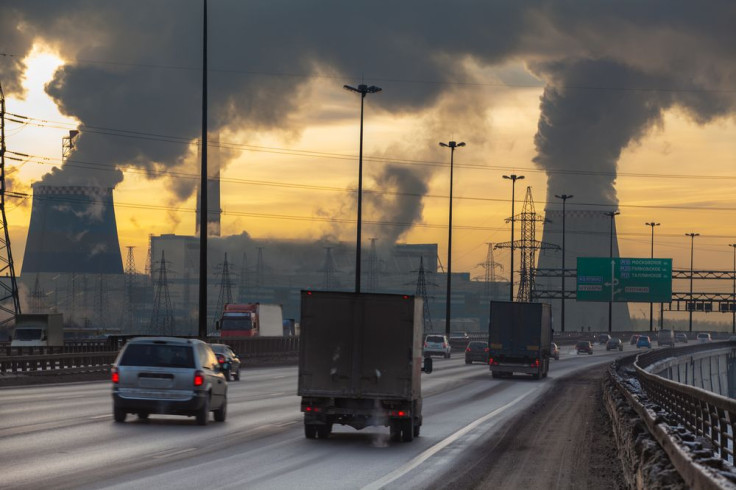 The United States has made noteworthy efforts to improve the quality of air in recent years, and according to a recent report, it is finally paying off. On Wednesday, the World Health Organization (WHO) released its Ambient Air Pollution (AAP) database for 2014 in which India's New Delhi and Patna were listed among the most polluted cities in the world.
The WHO report measured air pollution based off of particulate matter (PMs) levels in 1,600 cities and towns in 91 countries. It is estimated that 11 percent of COPD deaths, 16 percent of lung cancer deaths, and over 20 percent of ischemic heart disease and stroke cases around the world are attributed to high levels of fine particulate matter.
"Too many urban centers today are so enveloped in dirty air that their skylines are invisible," said Dr. Flavia Bustreo, WHO's assistant director-general for family, children, and women's health, in a statement. "Not surprisingly, this air is dangerous to breathe. So a growing number of cities and communities worldwide are striving to better meet the needs of their residents — in particular children and the elderly."
With the highest level of fine particulate matter with a PM2.5 (particles smaller than 2.5 microns) reading at 153 micrograms, New Delhi's concentration of pollution is considered dangerously high. A second city in India, Patna, was right behind New Delhi with 149 micrograms. In fact, around half of the cities among the top 20 most polluted cities in the world were found in India. Cities in nearby Pakistan and Bangladesh also reported high levels of particulate matter, CNN reported.
Surprisingly, Beijing, once considered the smog capital of the world, dropped down to 77 with a PM2.5 reading of 56 micrograms. At one point, Beijing reported a PM2.5 reading upward of 900 micrograms, causing city officials to reevaluate their policies on air pollution. No Chinese cities were listed among the top 20 most polluted cities in the WHO's database.
Proving the effectiveness of cleaner air initiatives established by the U.S. government, seven American cities recorded a PM2.5 reading that was less than five micrograms. Other countries home to cities with low levels of particulate matter included Canada, Finland, Iceland, and Sweden.
"We can win the fight against air pollution and reduce the number of people suffering from respiratory and heart disease, as well as lung cancer," explained Dr. Maria Neira, WHO director for Public Health, Environmental, and Social Determinants of Health. "Effective policies and strategies are well understood, but they need to be implemented at sufficient scale. Cities such as Copenhagen and Bogotá, for example, have improved air quality by promoting 'active transport' and prioritizing dedicated networks of urban public transport, walking and cycling."
Published by Medicaldaily.com