American McDonald's Restaurants To Phase Human Antibiotics Out Of Chicken Supply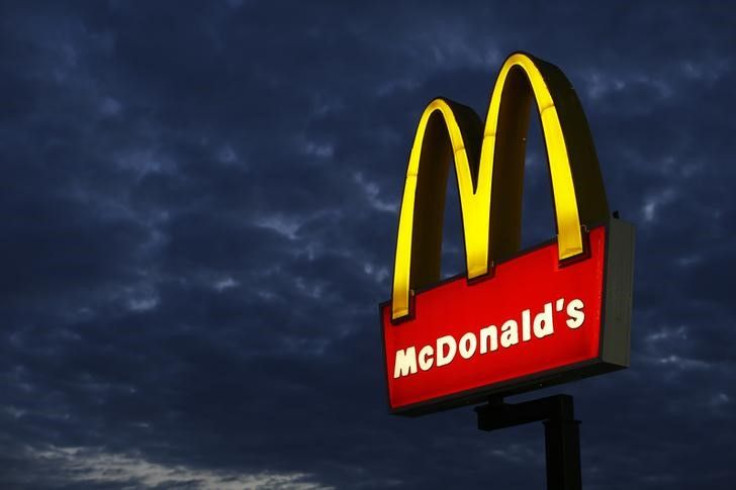 Reuters) - McDonald's Corp's U.S. restaurants will gradually stop buying chicken raised with antibiotics vital to fighting human infections, the most aggressive step by a major food company to force chicken producers to change practices in the fight against dangerous "superbugs".
The world's biggest restaurant chain will announce on Wednesday that within two years McDonald's USA will only buy chicken raised without antibiotics that are important to human medicine. McDonald's policy will begin at the hatchery, where chickens sometimes are injected with antibiotics while still in the shell.
"We're listening to our customers," Marion Gross, senior vice president of McDonald's North American supply chain, told Reuters in an interview. She said the company is working with its domestic chicken suppliers, including Tyson Foods Inc, to make the transition.
Veterinary use of antibiotics is legal. However, as the rate of human infections from antibiotic-resistant bacteria increases, consumer advocates and public health experts have become more critical of the practice of routinely feeding antibiotics to chickens, cattle and pigs.
Scientists and public health experts say whenever an antibiotic is administered, it kills weaker bacteria and can enable the strongest to survive and multiply. Frequent use of low-dose antibiotics, a practice used by some meat producers, can intensify that effect. The risk, they say, is that so-called "superbugs" might develop cross-resistance to critical, medically important antibiotics.
"Superbugs" are linked to an estimated 23,000 human deaths and 2 million illnesses every year in the United States, and up to $20 billion in direct healthcare costs, according to the U.S. Centers for Disease Control and Prevention.
This may be a "tipping point for antibiotic use in the poultry industry," said Jonathan Kaplan, the National Resources Defense Council's food and agriculture program director.
"McDonald's has so much purchasing power and brand recognition, I think we're seeing a new industry standard here," Kaplan said.
There are exceptions to McDonald's new policy: The company will buy chicken from farmers who "responsibly use" ionophores, an animal antibiotic not used in human medical treatment, Gross said.
Also, the phase-out applies only to McDonald's roughly 14,000 U.S. restaurants. It does not affect the company's approximately 22,000 international restaurants, at least for now.
The action by McDonald's, which has been fighting to win back diners and bolster sagging U.S. sales, is in step with consumer demand for food made with "clean" and more "natural" ingredients. But it falls short of similar policies at smaller chains such as Chipotle Mexican Grill and Panera Bread Co, which ban the use of ionophores.
Tyson, the largest U.S. meat processor, told Reuters in a statement that it supported McDonald's decision and that its chicken operations have reduced the use of antibiotics that are effective in humans by more than 84 percent since 2011. The company expects to continue reductions.
A Reuters investigation last year revealed that some of the nation's largest poultry producers routinely fed chickens an array of antibiotics, not just when sickness strikes, but as a standard practice over most of the birds' lives.
The Reuters report also found that low doses of antibiotics were part of the standard diet for some of Tyson's flocks, including two internal company documents showing the use of bacitracin. Though that drug is not classified as medically important by the federal Food and Drug Administration, bacitracin is commonly used to prevent human skin infections. Tyson said it disagreed with the findings in the Reuters investigation but has since taken further steps to reduce or halt antibiotic use, including in its chicken hatcheries.
By Lisa Baertlein and P.J. Huffstutter
(Reporting by Lisa Baertlein in Los Angeles and P.J. Huffstutter in Chicago; Editing by Ken Wills)
Published by Medicaldaily.com