American Will Break Record For Longest Time In Space By A Woman
Rookie U.S. astronaut Christina Koch has only been aboard the International Space Station (ISS) since March 14 but she's now slated to make history by breaking the record for the longest single continuous stay in space by a woman from any country.
Call it another gift from Lady Luck after Koch missed out on a historic first in March. A Flight Engineer originally on Expedition 59, Koch was to have returned to Earth after about four months but found she'd be staying aboard ther ISS until February 2020.
NASA on April 17 said Koch's extended stay was due to reassignment schedules with the Commercial Crew Development (CCDev) program meant to accelerate development of privately operated crew vehicles to be launched into low Earth orbit (LEO).
The scheduling problem led to her mission being extended some 10 more months to February 2020. Koch will now become a member of Expeditions 59, 60 and 61. When she returns to Earth after 328 days, she would have set the record for the longest spaceflight by a woman, surpassing Peggy Whitson at 288 days.
Whitson set the record from 2016 to 2017. Koch will also come close to the overall NASA record currently held by Scott Kelly, who spent 340 days in space from 2015 to 2016. The all-time record belongs to Russian Russian cosmonaut Valeri Polyakov who spent 437 days aboard the defunct Mir space station from 1994 to 1995.
"It feels awesome," Koch said in a video released by NASA. "I have known that this was a possibility for a long time, and it's truly a dream come true to know that I can continue to work on the program that I have valued so highly my whole life. To be able to contribute to that and give my best every day to that for as long as possible is a true honor and a dream come true."
During her prolonged stay, Koch will gather important data about the effects of working in space. These effects include the influence of microgravity, radiation, confinement and excess carbon dioxide on human health.
More data will allow NASA to detect variability among individuals and important differences between men and women. Insights from these missions will affect NASA strategies for reaching Mars and beyond.
On March 29, Koch and fellow NASA female astronaut Anne McClain were supposed to conduct the first all-female spacewalk in history. This historic attempt came to naught because the ISS didn't have two space suits small enough for the women to wear.
They each needed to wear a spacesuit with a torso in medium size. NASA said only one was available in time for the historic event.
It claims it would have taken half a day to prepare the only other medium suit for use. So, instead of wasting valuable time doing this, NASA decided the spacewalk be made by Koch wearing a medium suit and Nick Hague wearing a large suit.
Jennifer Fogarty, chief scientist of the Human Research Program at NASA's Johnson Space Center in Houston, said NASA is looking to build on what its have learned with additional astronauts in space for more than 250 days.
"Christina's extended mission will provide additional data for NASA's Human Research Program and continue to support future missions to the Moon and Mars."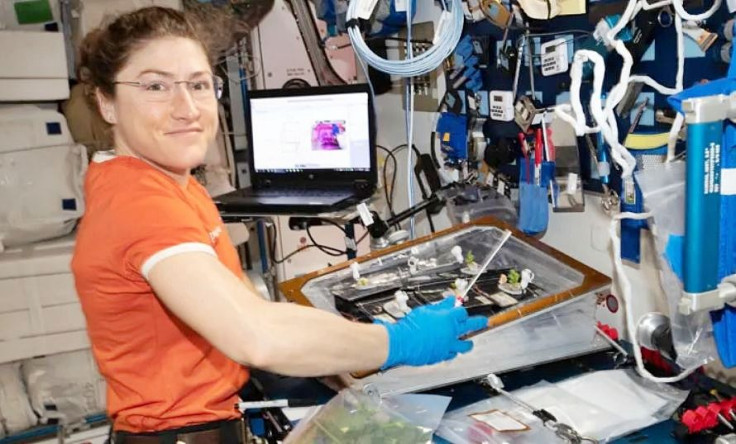 Published by Medicaldaily.com