Americans Agree Mental Health Needs Radical Change; David Satcher And Patrick Kennedy Team Up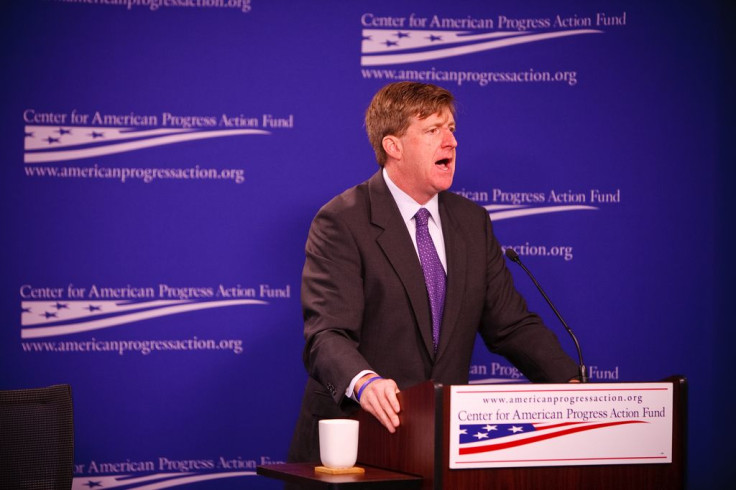 A new survey found 71 percent of Americans believe the country's policy regarding mental health is in need of significant, radical change.
The results of the survey were in tandem with the announcement of the formation of the Kennedy Center for Mental Health and Research. Spearheaded by former U.S. Rep. Patrick J. Kennedy and former Surgeon General Dr. David Satcher, the center will focus on "highlighting, expanding, and promoting best practices in mental health and addiction treatment and policy." And it will be housed within the Satcher Health Leadership Institute at the Morehouse School of Medicine (MSM) in Atlanta, Ga.
"Dr. Satcher and I agree that the state of mental health and addictions in America is challenging for our citizens, and we need significant change," Kennedy said in a press release, who also founded The Kennedy Former to advocate for mental health. "We are optimistic that by working together, we can take the necessary actions to ensure that we are living up to the letter, and spirit, of the 2008 parity law, which guarantees equality for people seeking services."
The parity law is formally known as The Mental Healthy Parity and Addiction Equity Act, and it's considered the signature achievement of Kennedy's time in congress. It was passed to "overcome institutionalized insurance discrimination against persons with mental illnesses and substance use disorders." To Kennedy, mental health coverage is the same as physical health coverage.
The center commissioned the present survey and Public Opinion Strategies, a leading public opinion research form, conducted it. In addition to greater mental health care, 74 percent of participants agreed physical health is treated with more importance in the healthcare system. Additional results showed the two most important goals for mental health is to improve quality care and to make sure people with mental health conditions have access to care they need — no exceptions.
"Our mandate is clear, and the stakes for millions of Americans are too big to ignore," said Dr. Valerie Montgomery Rice, president and dean of MSM. "MSM and The Kennedy Forum are determined to use this partnership as a way to elevate the issues that will have an impact on quality, innovation, and health equity. With more than a third of Americans unsure if their insurance covers mental health under the same rules as other medical conditions, the work of the Center couldn't be more necessary or critical."
Published by Medicaldaily.com