Americans' Negativity on Economy Remains But Improving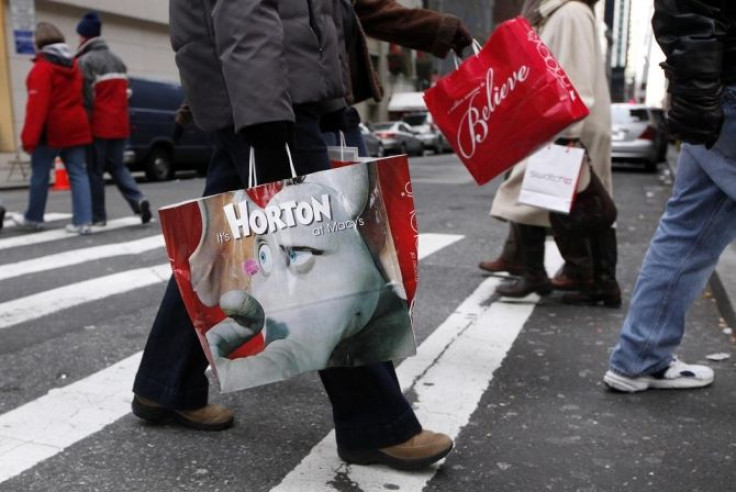 Americans' overall views on U.S. economic confidence are still negative, but they are at a seven month high in the first week of January, according new weekly index data.
The average economic confidence for Americans is now the most positive since May 2011, and is approaching last year's high at -20, according to the latest reading of the Gallup Economic Confidence Index, which tracks weekly averages. The latest index results, released Tuesday, track Americans' views from Jan. 2 to Jan.8.
Last Friday, the U.S. Labor Department said the December unemployment rate had fallen to 8.5 percent, its lowest level in almost three years.
American perceptions in both the current economic conditions and economic outlook have gradually risen over the course of two months, and last week 37 percent of Americans reported that the economy is getting better and 11 percent of Americans have rated the economic conditions as "excellent" or "good".
However the majority of Americans still feel that the current economy and the nation's economic future is "poor" with 44 percent saying that the current economy is "poor" and 58 percent saying that the economy is getting worse.
Essentially, the outlook component of the index is now significantly more positive than the current conditions component, a shift from a month ago in December, Gallup said.
Gallup predicted that if the trend continues the way it has been since October, then the U.S. economic confidence would "cross into positive territory by mid-April" which will benefit President Obama's re-election bid.
The current confident trend can only endure if there is continued improvement in the nation's unemployment rate, and according to Gallup there has been an improvement in the nation's unemployment rate since August 2011 at 9.2 percent to 8.5 percent in December.
Gallup also said that rising gas prices, political conflict over payroll taxes and the debt ceiling, and continued softness in housing can all setback consumer optimism and lower confidence.
Published by Medicaldaily.com