America's Obesity Epidemic: Identifying The 6 Different Types Of Obesity Will Help Doctors Treat It Better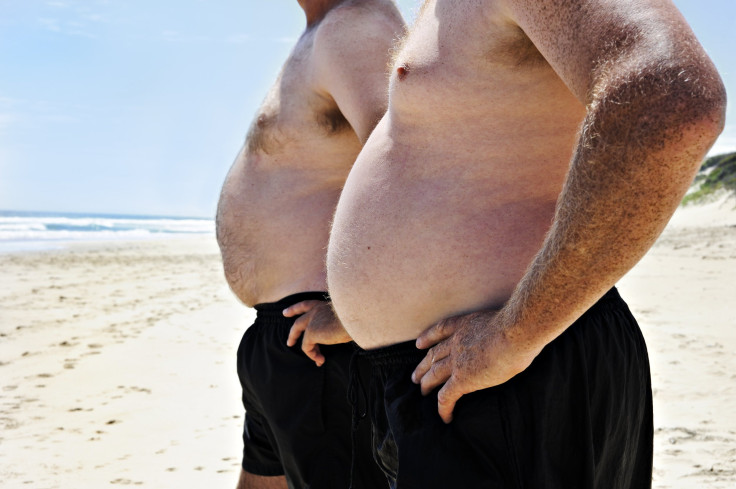 In an effort to better understand the disease as well as potential treatments, researchers have decided that obesity can be categorized into one of six different labels. They hope that being able to recognize each "type" of obese person would allow doctors to treat them more effectively, and with a more individualized approach.
The researchers examined data on over 4,144 obese adults from the Yorkshire Health Study cohort; all of the people had a body mass index (BMI) over 30 and an average age of 56 years. Most of the participants were female, at 58 percent, and the average BMI was around 34. The study was published in the Journal of Public Health and concluded that BMI could not be the only way to measure or identify obesity.
The six different types of obese people identified in the study are those below:
Obese but young, healthy females who have not yet developed obesity-related complications were more likely to take positive weight loss steps.
Men who drink heavily (drinking at least 12 drinks per week) were less likely to manage their weight well.
Unhappy, anxious middle-aged people, in particular women who have mental health issues, reported more depression, anxiety, and fatigue although they engaged in physical activity.
Wealthy and healthy elderly people drink more alcohol and have higher blood pressure than average.
Elderly individuals who are physically ill (suffering from chronic conditions like arthritis) but are happy and have good mental health reported a higher sense of well-being.
People with the worst health, who have more chronic conditions than the other groups, were also more likely to be poorer. This category had the highest mean BMI and reported more levels of pain and fatigue.
Of course, the risk factors of obesity are wide and varied — they can involve eating disorders, behavioral problems, mental illness like depression or anxiety; they can also involve physical disorders or disabilities, lack of physical activity, alcoholism or drug abuse, or even economic problems. Being able to identify each person as have their own unique set of risk factors could help doctors target better treatments for individuals.
"Policies designed to tackle obesity and encourage healthier lifestyles often target individuals just because they are obese," Mark Green of Sheffield University's school of health and social research, as well as an author of the study, told The Guardian. "We are all different and different health approaches work for different people. In the future, we hope that GPs will keep in mind these six groups when offering advice to their patients."
Source: Green M, Strong M, Razak F, Subramanian S, Relton C, Bissell P. Who are the obese? A cluster analysis exploring subgroups of the obese. Journal of Public Health. 2015.
Published by Medicaldaily.com