Amgen, Cytokinetics Heart Failure Drug Succeeds In Mid-Stage Study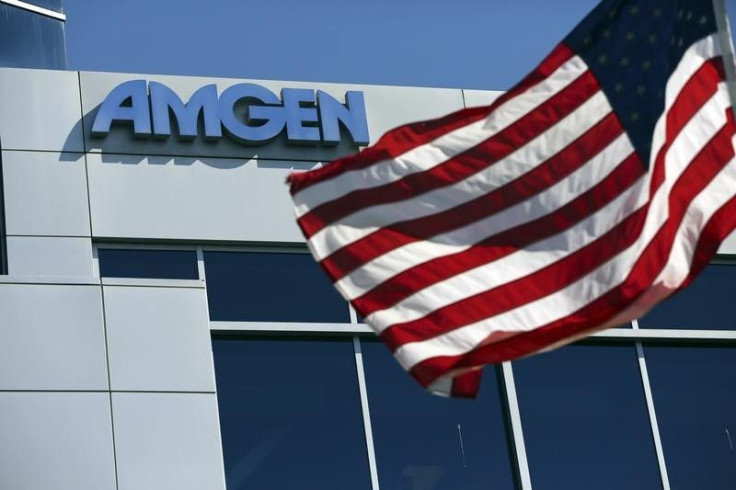 (Reuters) - Amgen Inc and Cytokinetics Inc said on Tuesday their experimental drug for chronic heart failure showed significant improvement in cardiac function in the second part of a mid-stage study.
The 448 patients in the trial were given an oral formulation of the drug omecamtiv mecarbil for 20 weeks and observed for 24 weeks, the companies said in a joint statement.
An intravenous formulation of the drug failed in 2013, leaving its future uncertain. The tests on the oral formulation ran longer than the tests on the intravenous formulation and the results will determine if the drug moves into late-stage tests or is discontinued.
Heart failure, in which heart muscles are unable to pump enough blood around the body, is often a deadly disease. About half of people diagnosed with the condition die within five years and treatments have changed little since the 1970s.
Omecamtiv mecarbil, which Amgen licensed from Cytokinetics, takes a novel approach to tackling heart failure by activating cardiac myosin, a protein in heart cells that is responsible for converting chemical energy into muscle contraction.
Some of the patients given omecamtiv mecarbil experienced elevated levels of the protein troponin, which historically has been an indicator of heart disorders.
But Amgen and Cytokinetics said none of these events were linked to heart damage or tissue death.
"We anticipate a decision to move to Phase 3 in the next few months," Cytokinetics CEO Robert Blum told Reuters. "A potential Phase 3 study would be in the range of 3-5,000 patients, enrolling patients at high risk of death and readmission."
(Reporting by Natalie Grover and Amrutha Penumudi in Bengaluru; Editing by Savio D'Souza)
@ 2012 Thomson Reuters. All rights reserved.