Amgen's Experimental Cholesterol Drug, Evolocumab, Cuts LDL Levels In Half After 1 Year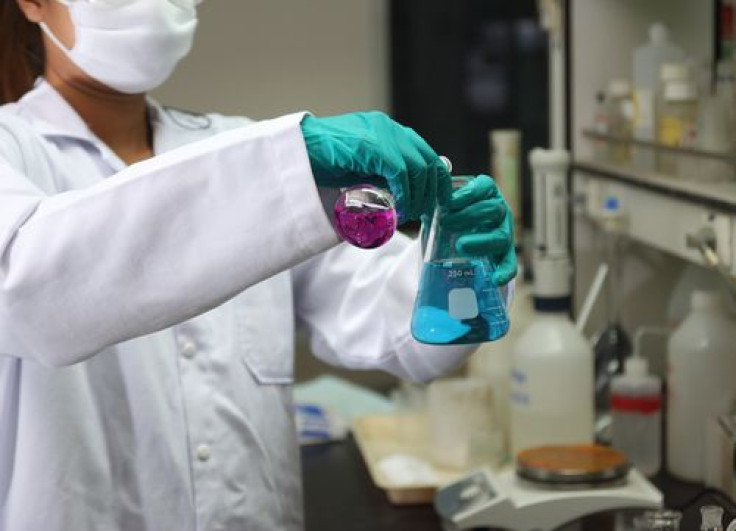 Results from Amgen's year-long safety and efficacy study showed monthly treatment with its experimental cholesterol drug reduced low-density lipoprotein (LDL or "bad") cholesterol by 52 percent while causing no serious side effects in the majority of patients. Data from the study of the new drug, evolocumab, were simultaneously presented at the American Heart Association Scientific Sessions 2013 in Dallas.
"We look forward to Phase 3 results from our PROFICIO clinical program evaluating the safety and efficacy of two distinctive dosing options of evolocumab in a range of at-risk patient populations," Sean E. Harper, M.D., executive vice president of Research and Development at Amgen, stated in a press release. This next phase of testing includes 13 trials, with a combined planned enrollment of more than 28,000 patients to evaluate evolocumab when administered to multiple patient populations, including in combination with statins.
"Many patients with high cholesterol struggle to adequately reduce their LDL-C, a significant contributor to cardiovascular disease," Michael Koren, M.D., of the Jacksonville Center for Clinical Research, announced to the press. More than 71 million American adults have high LDL cholesterol, recognized as a major risk factor for cardiovascular disease (CVD). The number one cause of death worldwide, CVD claims more lives each year than cancer, chronic lower respiratory disease, and accidents combined, according to the Centers for Disease Control and Prevention.
Evolocumab is an experimental monoclonal antibody, which is a type of protein cloned from human cells in a laboratory, and made to bind to substances in the body in order to alert the immune system to attack the target. Evolocumab binds to proprotein convertase subtilisin/kexin type 9 (PCSK9), which degrades LDL receptors on the surface of the liver. In the absence of PCSK9, the liver is better able to remove LDL cholesterol from the blood.
A total of 1,104 patients were enrolled in the safety and efficacy study. Serious side effects occurred in 7.1 percent of patients treated with evolocumab and 6.3 percent of the control group. Overall, 81.4 percent of patients treated with evolocumab had some negative symptoms compared to 73.1 percent of the control group. The five most common side effects were nasopharyngitis (cold symptoms), upper respiratory tract infections, flu, joint pain, and back pain.
LDL cholesterol is a health risk because it can slowly build up in the inner walls of the arteries that bring blood and therefore oxygen to both the heart and brain. Combined with other substances, it forms plaque, a hard deposit that narrows and stiffens the arteries — a condition known as atherosclerosis. If a clot forms due to LDL cholesterol, it can block a narrowed artery and cause a heart attack or stroke — also known as a "brain attack.".
Source: Koren MJ, Giugliano RP, Raal FJ, et a. Efficacy and Safety of Longer-Term Administration of Evolocumab (AMG 145) in Patients With Hypercholesterolemia. Circulation. 2013.
Published by Medicaldaily.com