Amiigo, New Fitness Tracker, Recognizes Your Every Workout And Counts Your Every Rep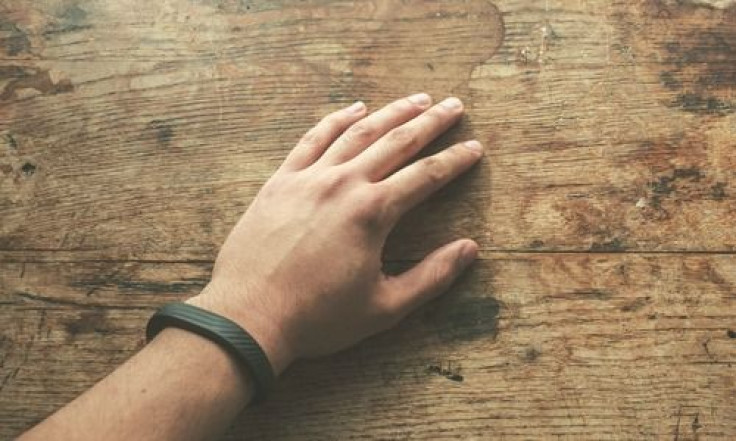 Fitbit. Jawbone. Nike. Garmin. No matter the brand, fitness enthusiasts flock to the sleek wristbands that work to track their every step and calorie burned. And OK, they look good sporting them, too. (Just ask Tory Burch.) The trouble is when a person's workout involves bodyweight movements, like push-ups. Fitness trackers typically don't recognize these types of exercises, leaving wearers to guess-and-check rather than reference an in-depth analysis.
It's exactly what Amiigo, the latest in a long line of fitness trackers, is trying to change. Amiigo combines a wristband and shoe clip to not only better track upper and lower body exercises, but to also give users a chance to record their own exercises. For example, if a person's looking to do high-intensity interval training — a workout that alternates between bursts of intense and non-intense activity — they can record each exercise they plan to complete reps for (10 push-ups, 10 kettlebell swings, 10 deadlifts, etc.) And since not every person does a push-up the same (hello, modified version!), the custom recording is a cool new feature.
To pre-record an exercise, a user spends 30 seconds performing the move, naming it, and then leaving it up to Amiigo to recognize it later on. After their workout, users can review their exact number of reps, calories burned, and total workout time. Amiigo also tracks a person's heart rate, heart variability, and sleep quality. If it sounds too good to be true, a writer at The Daily Beast put it to the test and, for the most part, it's legit.
Even if a person doesn't pre-record their exercises, Amiigo has your back and registers the untitled moves and reps anyway. Which is why we don't think it's a coincidence that it's called amigo. But before forking over the $119 for this innovative fitness friend, be sure to give it genuine thought. "People end up falling for a lot of bells and whistles, when it is often the simple feedback that is most helpful," Dr. Jennifer M. Sacheck, associate professor at Tuft's Friedman School of Nutrition Science and Policy, told The Boston Globe. "Be realistic in terms of budget, time needed to engage, and ease of wear and use."
This is especially important when you consider the science that finds one in three people with a fitness tracker ditch them after just 12 months. Most of what's on the market, including Amiigo, costs well over $100. Taking a minute to research those so-called bells and whistles will ensure you and your tracker stick together long-term.
Still not sure if you need a new Amiigo? Here's how to find if a fitness tracker is for you.
Happy training!
Published by Medicaldaily.com