Amputee Fitness Instagram: 6 Bloggers Who Post Inspiring Pictures About Exercising And Healthy Eating Photos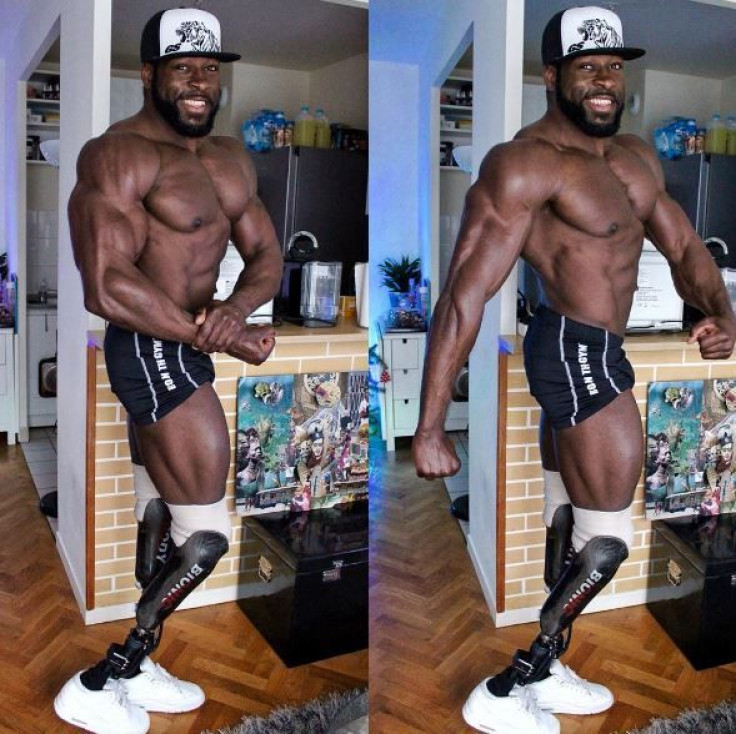 It's easy to think about changing your lifestyle and getting more fit. It's another thing entirely to motivate yourself enough to do it.
Maybe you think you won't be successful, or maybe it's hard to get to the gym after a long day at the office. But these amputees prove that hard work can help you overcome your own deficits, whether they are physical losses or perceived shortcomings. You can do it too.
@kj1hand
This chick Kirsty J doesn't need her right hand to kick butt. Her Instagram is full of workouts and healthy meals, and she even shows herself learning how to do new exercises with a prosthetic arm.
@bionic_body
Edgard John-Augustin lost both his legs when he was 4, according to Bodybuilding.com, but the Frenchman has come a long way since then and is a bodybuilding champion.
@prosthetic_muscle
Ky Sawyer's profile says he lost a leg in 2015. But he keeps moving forward. One post that shows him doing pull-ups as his wheelchair waits below says his leg was "ripped off by a truck that was texting and driving, why make excuses when you can make yourself stronger."
@jason.is.going_fit
Jason Mollet calls himself an "amputee fitness addict" and says, "Inspire just one person, then I did my job." Mollet uses some mature language to capture his enthusiasm, but he also brings humor, noting in one post that he never leaves home without his prosthetic leg.
@oneleggedwarrior
Bo Larsen Rocatis became an amputee after a boating accident, according to his website. But with how much he can lift, you'd never suspect he could be missing some power in his legs.
@chrisruden
Due to a birth defect, Chris Ruden has two fingers on his left hand, attached to a shortened arm, his website says. "The only reason my type 1 diabetes or being born without a hand and shorter left arm doesn't stop me is because I CHOOSE to focus on what I can do with what I have instead of what I can't do or what I don't have."
Published by Medicaldaily.com