Angelina Jolie's First Red Carpet Appearance Since Double Mastectomy Has Her Feeling "Wonderful," "Very Grateful"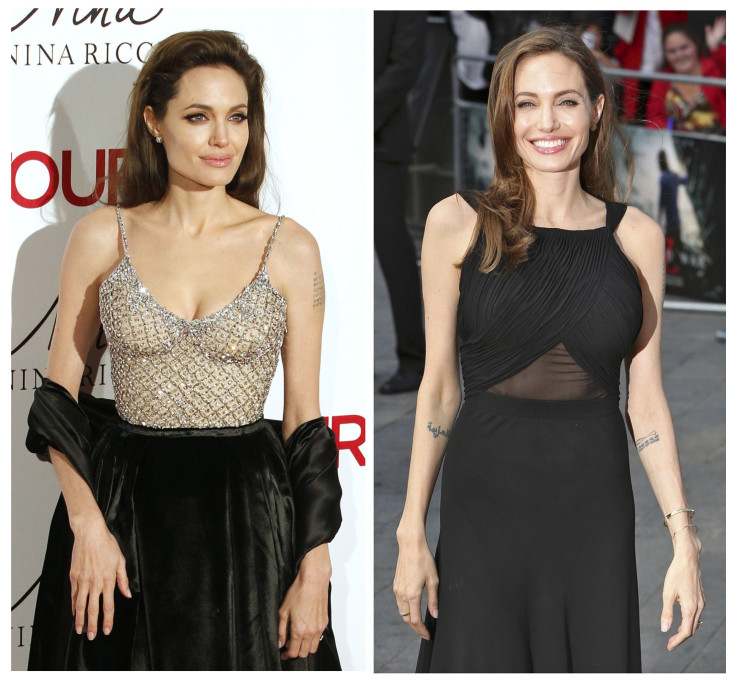 Four months after Angelina Jolie began the process of her preventative double mastectomy, the Academy Award-winning actress was back out on the red carpet.
Jolie, 37, stood poised in an all-black dress Sunday, beside fiancé Brad Pitt, 49, at the London premiere of his new film, World War Z. Jolie said the support she has received following her New York Times op-ed this past May, where she revealed the details of her double mastectomy and the history of breast cancer in her family, has been overwhelmingly positive.
"I've been very happy just to see the discussion about women's health expanded and that means the world to me," she told the BBC. "After losing my mom to these issues, I'm very grateful for it and I've been very moved by the support from people."
Jolie carries what she calls a "faulty" gene, a mutated BRCA1 that dramatically increases her risk for breast cancer. While only a small portion of breast cancer patients inherit the gene, on average 65 percent of BRCA1 carriers will be diagnosed with breast cancer at some point in their lifetime.
As she writes in her op-ed, the probabilities Jolie's doctors gave her during a cancer diagnosis were grim and sobering: an 87 percent risk for breast cancer, 50 percent for ovarian.
After nine weeks of treatment - which included a procedure known as "nipple delay" that rules out disease behind the nipple, removing the breast tissue (a process Jolie said "feels like a scene out of a science-fiction film"), along with the final surgery to reconstruct her breasts with implants - the actress has now rebounded as a stronger version of her former self.
Jolie's risk of breast cancer has dropped from 87 percent to only five percent.
"It is reassuring that they see nothing that makes them uncomfortable," she wrote of her children. "They can see my small scars and that's it. Everything else is just Mommy, the same as she always was. And they know that I love them and will do anything to be with them as long as I can."
"On a personal note, I do not feel any less of a woman. I feel empowered that I made a strong choice that in no way diminishes my femininity," she continued.
Jolie originally took these measures as a reaction to her mother's death at age 56. Her appearance on the red carpet also coincided with the funeral of her aunt, who recently died of breast cancer.
Pitt, for his part, champions his fiancé's triumph of spirit.
"Having witnessed this decision firsthand, I find Angie's choice, as well as so many others like her, absolutely heroic. I thank our medical team for their care and focus," he told the London Evening Standard the day Jolie released her op-ed. "All I want for is for her to have a long and healthy life, with myself and our children. This is a happy day for our family."
Published by Medicaldaily.com