Angie Everhart Cancer Diagnosis: Swimsuit Model Undergoing Surgery For Thyroid Cancer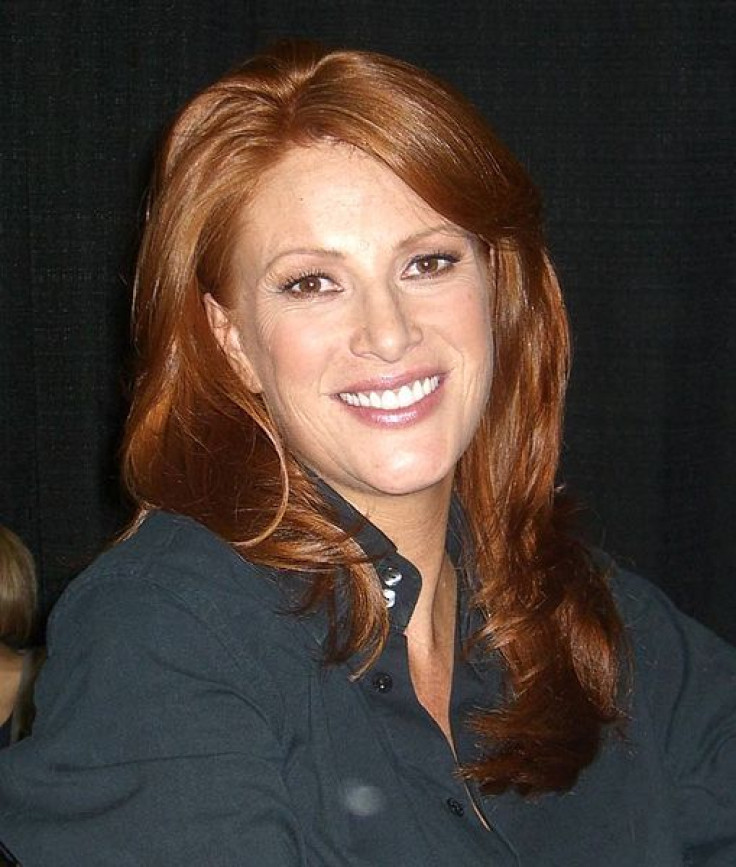 Supermodel and actress Angie Everhart will undergo surgery for thyroid cancer tomorrow, reports USA Today. Through her representatives, the 43 year-old Everhart confirmed she has been diagnosed with thyroid cancer, but added that her prognosis is "very good."
Everhart has been on the covers of several Sports Illustrated swimsuit issues, and has appeared in movies like Last Action Hero and Another 9 ½ Weeks, USA Today says. She was also married to Ashley Hamilton in the 1990s and has been engaged to both Sylvester Stallone and Joe Pesci.
Her representative said Everhart expects to be back at work a few weeks after the surgery, and that she is going public in order to educate people about the signs and treatments for thyroid cancer.
There are different variants of thyroid cancer, though it's unclear with what kind Everhart has been diagnosed. The most common form is papillary thyroid cancer, which is diagnosed in about 86 out of 100 cases, the National Cancer Institute (NCI) says. It begins in the follicular cells, which are responsible for the production and secretion of thyroid hormones. Growing slowly, it can be caught early and cured, NCI says.
Other forms of the disease are less common: follicular thyroid cancer is diagnosed in about nine out of every 100 cases, and can be treated successfully if caught early; medullary thyroid cancer is diagnosed in about two out of every 100 cases, and is easier to control if it is found before it spreads to other organs; and anaplastic thyroid cancer is diagnosed in one out of every 100 cases, usually occurs in people over 60, and is very hard to control, according to NCI.
Long-time film critic Roger Ebert was diagnosed with papillary thyroid cancer in 2002, which was later successfully removed. Ebert developed salivary cancer the following year, which thyroid patients are sometimes known to be at risk for, and had surgery to remove part of his jaw in 2006. He died on April 4, reportedly as a result of a recurrence of his disease.
Published by Medicaldaily.com