Aniela McGuinness' Double Mastectomy Photo Series Brings Joy, Awareness To Breast Cancer Community
When Aniela McGuinness, 32, decided to get a preventative mastectomy, she hadn't actually been diagnosed with cancer. She, like many other women, elected the procedure after learning she had the BRCA 1 gene mutation, which the National Cancer Institute reports puts women at increased risk of developing breast and ovarian cancer. But just days before scheduling the mastectomy, McGuinness was diagnosed with breast cancer. Even though she'd known her risk, and gotten checked every six months, McGuinness said on her website that she didn't think "it would happen to me, especially at 31."
"With that, I spent a lot of time looking up photos of mastectomy boobs," McGuinness explained in a video announcement for her new mastectomy photo series, #MyBreastChoice. "You see your future, and it's scary. I did not want other women to have those as the only images they saw of mastectomies."
Not only that, but McGuinness wanted "photographic evidence" of her breasts, as well as a distraction from the fact she had cancer. So she paired up with Blast 'Em Photography and a few makeup artists to chronicle every step of the process, from just before the mastectomy was done to two months after she learned she received reconstructive surgery and was declared cancer-free; the series has been a year in the making.
And ultimtely, McGuinness hopes it will shine a positive light on "the evolution, the life, and the humor" of an otherwise "dark situation." "I wanted to show something different," she said in an interview with BuzzFeed. "I wanted to make an art piece with joy behind it. There's color in this. There's joy in this. You can laugh at it. We don't have to be uncomfortable by it."
Click through to see McGuinness' photos. Note: they contain a level of nudity that may not be safe for work.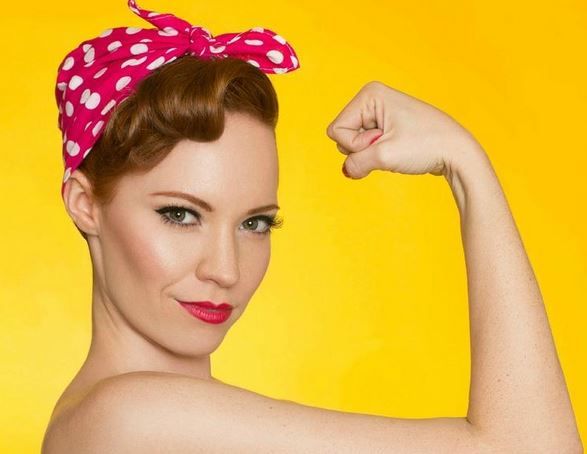 Published by Medicaldaily.com