Anthony Yahle 'Died' For 45 Minutes Before Being Brought Back To Life: Is This A Lazarus Phenomenon?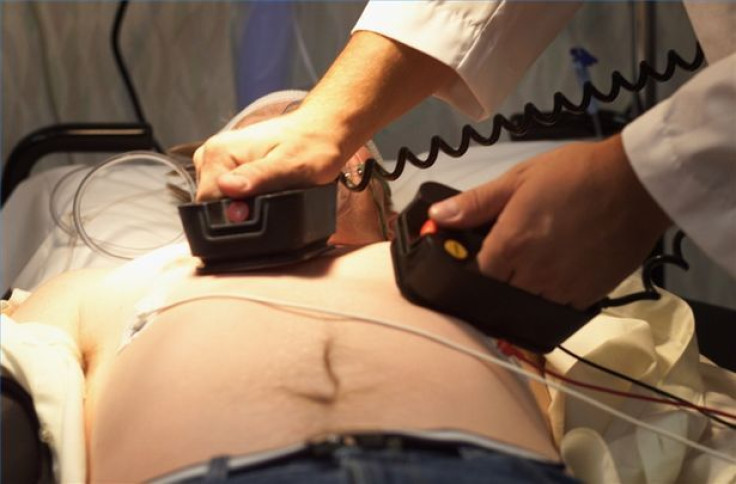 When Anthony Yahle, 37, was brought into Kettering Medical Center in Ohio on Aug. 5, cardiologist Dr. Raja Nazir held out little hope for a full recovery. At the very least, Nazir expected Yahle would need a heart transplant or be in a vegetative state for the rest of his life. Less than a week later, the diesel mechanic was back at home with his wife Melissa and son Lawrence having no recollection of his harrowing experience, ABC News reported.
"We looked at each other. We'd given him all the medicine we had in our code cart. At some point, you have to call it off," Nazir told ABC News. "Suddenly that trickle of a thing came back. We were lucky we saw and reacted to it, and that brought him back."
Melissa Yahle woke up at around 4 a.m. on Aug. 5 to find her husband having trouble breathing and with no pulse. The former nurse immediately called her son to assist her in cardiopulmonary resuscitation (CPR) while they awaited emergency medical services. Lawrence was unable to accept the news that his father had been pronounced dead later that afternoon.
"I pointed at him and I said, 'Dad, you're not going to die today.' I stood there for about a few more seconds. I was about to walk back to comfort the family," Lawrence told WFAA 8. "It went from hopeless to hope in an instant."
Hospital reports say Yahle "coded" for 45 minutes before doctors were able to successfully establish a heart beat. He spent a total of five days unconscious between his stay at Kettering and his transfer to Ohio State University Medical Center. Nazir is still taken aback by the whole ordeal.
"In the last 20 years I've never seen anybody who we have pronounced dead and actually the patient we saw with no activity once we stopped doing all our efforts and then for him to come back," Nazir explained to WFAA 8. "I've never seen it. Actually, I've never heard of it."
According to the Journal Of The Royal Society Of Medicine, the so-called Lazarus phenomenon or Lazarus syndrome is a rare occurrence, but most likely underreported. It is described as a delayed return of spontaneous circulation after cessation of CPR. Medical professionals urge a 10-minute wait period after CPR is administered before confirming death.
Published by Medicaldaily.com