Anthrax Vaccine Testing On Kids: Critics Fight Panel Approval; What Are The Risks?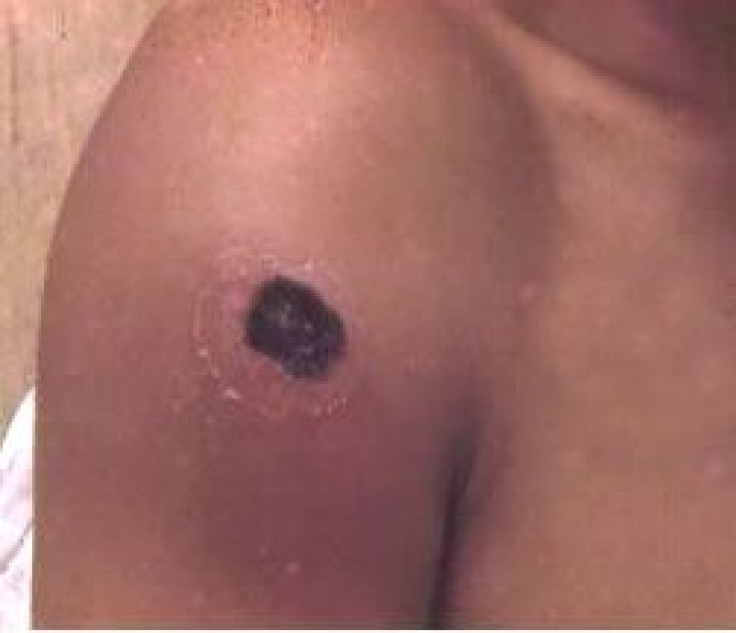 In a move sure to inflame the libertarian blogosphere, a presidential ethics commission recommended today that researchers study the effects of anthrax vaccine on children.
The Presidential Commission for the Study of Bioethical Issues said researchers must first overcome numerous challenges before testing a pediatric version of the anthrax vaccine, intended to protect the American population from a potential bio-terrorist attack.
"We have to get this precisely right," Amy Gutmann, president of the University of Pennsylvania and chairperson of the committee, said this morning. "Many significant steps would have to be taken" before a pediatric anthrax vaccine trial could be considered. She added that researchers must develop the knowledge to save children's lives in the event of an anthrax attack.
The onus now moves to U.S. Secretary of Health and Human Services Kathleen Sebelius, who would decide whether to begin testing the vaccine, manufactured by Emergent BioSolutions Inc of Rockville, Md., on children.
Though U.S. regulations set a high standard for vaccine trials in children, the decision highlights the delicate nature of balancing individual and group needs vis-à-vis the likelihood of an anthrax attack. While the military has long vaccinated troops against the threat, policymakers first seriously considered vaccinating children after a 2011 Pentagon war game, "Dark Zephyr," raised the possibility of attack on a city modeled after San Francisco. Participants found that physicians had no idea what dose of the vaccine to give to children, given that only adults had previously been tested.
To date, 2.9 million adults -- mostly members of the U.S. Armed Forces and the British Armed Forces -- have received the vaccine, providing researchers with data on safety. Efficacy, however, has only been tested in animals, given that ethical standards preclude testing on humans in the absence of an impending threat, such as deployment to overseas war zones.
Leading critics of the policy, Vera Sharav, founder of the Alliance for Human Research Protection, said such a study would cause "moral harm for us as a nation and suffering for the children. They should have said, 'thou shalt not.'"
Dr. Meryl Nass, an anthrax vaccine researcher based in Bar Harbor, Mass., agreed with the Alliance.
"Decades of immunogenicity trials in adults have failed to demonstrate the vaccine's efficacy following exposure to anthrax due to the lack of a reliable animal model, and inability to bridge animal results to humans. Indeed, the FDA-approved product label explicitly states: 'The safety and efficacy of Biothrax in a post-exposure setting have not been established,'" she wrote on her blog.
The commission acknowledged "there is no prospect of direct benefit to children" who participate in the anthrax vaccine study, Gutmann said. Children in such a study face more than "minimal risk," given that information on side effects in children does not exist.
The commission suggests researchers wade slowly into these waters by first testing on 18-year-olds and working their way down to younger and younger children.
Published by Medicaldaily.com