Anti-Thumb Sucking Device Lands 5-Year-Old In The Emergency Room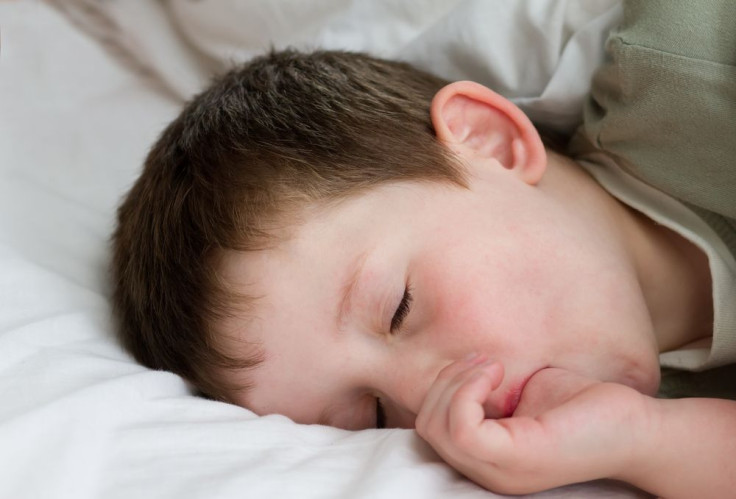 A 5-year-old boy in Ontario was rushed to the emergency room after the anti-thumb sucking device recently fitted into his mouth prevented the child from properly eating or drinking. The boy is now doing well, but the dentist and hygienist who fit him with the device, known as a hay rake, have received an official caution from the Health Professions Appeal and Review Board for endangering the child's health.
When the parents of the 5-year-old child complained of the boy's incessant thumb sucking, their dentist suggested an oral device, a hay rake, might help to discourage the behavior. After the parents agreed, a dental hygienist soon fitted the device onto the roof of the boy's mouth in September 2012, Canada's CBC News reported. After a quick review by the dentist, the child was sent home.
According to the report, the boy was brought back into the dentist's office the following day after his parents noticed that he had neither eaten nor drank since the hay rake was installed. The boy's sister also remarked that her brother appeared to be drooling.
Upon seeing the boy, the hygienist noted he was "wan and lethargic, but did not appear to be in physical or mental distress," CBC reported. At the time, he was still both coherent and communicative. The boy's father insisted that the hay rake not be removed from his son's mouth, so the hygienist complied.
Early the next morning, at around 3 a.m., the child was rushed to the emergency room, where he was reported as being "significantly dehydrated ... and [in an] altered mental state." His parents told hospital staff that the child hadn't eaten or drank in nearly two days, was having trouble sleeping, and had begun vomiting. The child required an intravenous resuscitation, and the next morning the hygienist was asked to come to the hospital in order to remove the device from the child's mouth.
After a brief two-day stay in the hospital, the boy was sent home. However, both the dentist and the hygienist were cautioned for their actions. The dentist was accused of giving too much responsibility to his hygienist, and both were accused of allowing pressure from parents lead them to give a thumb-sucking device to a child who was far too young.
Still, hay racks are one of several options available to help discourage thumb sucking. The device attaches to the molars and extends over the roof of the mouth with short spikes that stab the child's thumb when he attempts the habit.
Published by Medicaldaily.com