Anti-Vaccine Parents Frustrate Doctors: 90% Of Pediatricians Have Dealt With Anti-Vaxxers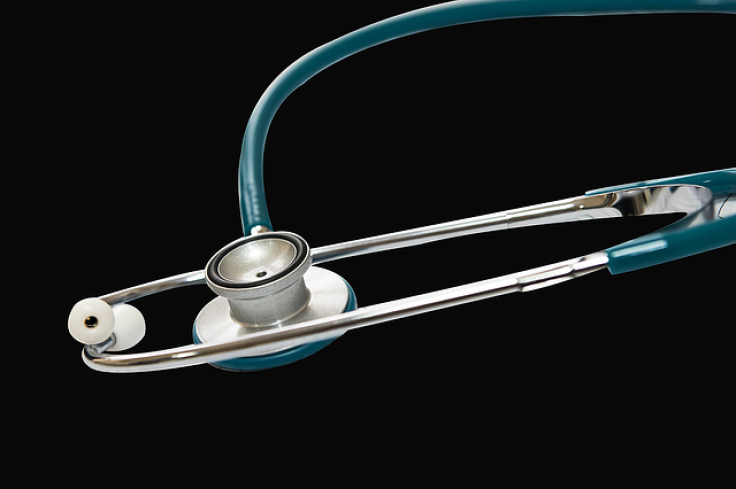 Pediatricians are increasingly confronting parents who want to refuse or delay their children's vaccinations, reveals a new study published in this month's Pediatrics. Intriguingly, though, more doctors are telling these families to hit the road and dismissing them from their offices.
Researchers analyzed data taken from annual surveys of doctors belonging to the American Academy of Pediatrics (AAP). They found that from 2006 to 2013, the percentage of doctors who reported seeing at least one parent refuse to vaccinate their children that year had risen, from 74.5 percent to 87 percent. When asked to guess why, 73 percent of docs in 2013 said it was because parents saw the vaccine as unnecessary, also an increase from 2006. And while 6.1 percent in 2006 reported that they "always" dismissed parents who repeatedly refused to vaccinate, that percentage climbed to 11.7 percent by 2013.
"Pediatricians continue to provide vaccine education but are also dismissing patients at higher rates," concluded the authors.
Though the vast majority of parents do vaccinate their children, there has been a steady uptick in some either refusing or delaying them. When the researchers asked about parents who chose to delay their child's vaccines, around 70 percent of doctors reported that parents did so because they were concerned about the discomfort they would cause; a similar percentage said it was because they were afraid the vaccine would overwhelm their child's immune system.
That latter fear in particular has become one of the more common rallying cries made by anti-vaccination advocates, but like many of their claims, it lacks scientific proof. Though children are being given more vaccines than ever, the overall amount of antigens — the molecules of a germ that train our body to become immune to it — found in today's vaccines is substantially lower than it was in the past. And there's no evidence showing that even multiple vaccines given at the same time could do such a thing to the immune system, according to the World Health Organization and many others.
The continued reluctance by anti-vax advocates to acknowledge these criticisms has led many doctors to start aggressively fighting back. While the AAP had long endorsed a policy of avoiding patient dismissal, an accompanying report released by the organization — also in September's edition of Pediatrics — now acknowledges it may be a worthwhile "last resort" option in some cases. Elsewhere, doctors have increasingly been vocal about their new strict policies, explaining their own fears about letting unvaccinated children near their patients still too young to receive their shots.
Unfortunately, that's a fear with much more grounding. According to a news conference held Thursday by the National Foundation for Infectious Diseases in conjunction with the Centers for Disease Control and Prevention, 120,000 children will be hospitalized for flu-related complications alone this year, and 90 percent of child flu-related deaths will happen in the unvaccinated. Given that only 46 percent of the country got vaccinated for the flu last year, it's estimated that a simple 5 percent jump in vaccinations this year would prevent 800,000 flu cases and 10,000 hospital trips.
Source: Hough-Telford C, Kimberlin D, Aban I, et al.Vaccine Delays, Refusals, and Patient Dismissals: A Survey of Pediatricians. Pediatrics. 2016.
Published by Medicaldaily.com