Antibiotic Overuse: U.S. Physicians Prescribe The Strongest Drug Over 60 Percent Of The Time, Study Finds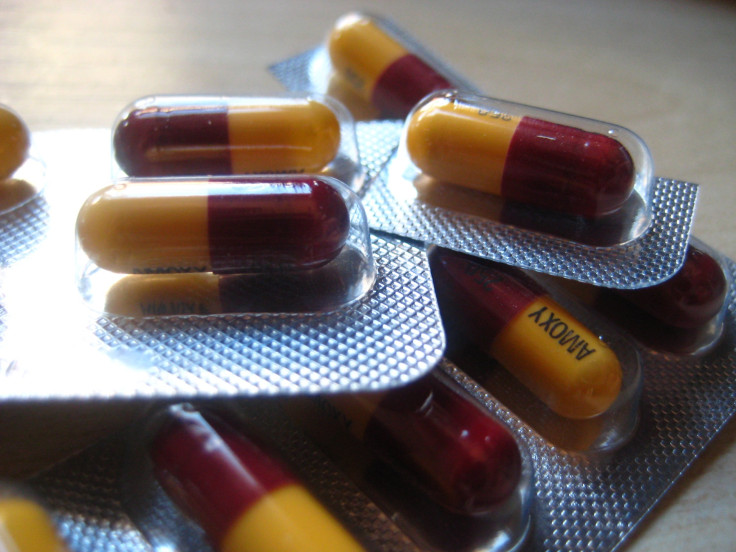 U.S. physicians prescribing antibiotics choose the most powerful drug in more than 60 percent of cases, according to new a study from the University of Utah.
However, these powerful, "broad-spectrum" drugs are rendered useless about 25 percent of the time, when the infection is caused by a virus rather than the bacteria the antibiotic is designed to kill.
"Our study found that the majority of prescriptions are for antibiotics that kill a wider range of bacteria, and that they are most likely to be given when they're not needed, such as in cases of viral infections," said senior author Adam L. Hersh, M.D., Ph.D., an infectious disease expert and assistant professor of pediatrics at the University of Utah School of Medicine.
The study, which is published in the Journal of Antimicrobial Chemotherapy, raises new concerns about antibiotic overuse, particularly in cases where a doctor cannot determine the cause of an infection.
"It seems that the natural bias, when there is uncertainty about an infection's cause, is to err on the side of prescribing antibiotics," Hersh said in a press release.
Based on a sample of 238,000 cases recorded between 2007 and 2009, the researchers estimated that antibiotics were prescribed in about 101 million ambulatory visits each year. Hersh noted that while the analyzed data only involved adults, the prescription pattern is similar for young patients.
"Many antibiotics prescribed for children are unnecessary, particularly for conditions caused by viruses, where antibiotics don't help at all," he explained. "Even when an antibiotic is indicated, such as for strep throat or some ear infection, physicians often prescribe an antibiotic such as a Z-Pak, which can be less effective than amoxicillin."
Antibiotic Overuse: A Public Health Threat?
Coauthor Lauri A. Hicks, medical epidemiologist at the U.S. Centers for Disease Control and Prevention (CDC), called antibiotic overuse among children and adults a "serious problem," and stressed that the proliferation of unnecessary "broad-spectrum" drugs poses a threat to public health.
"The biggest problem with using antibiotics when they're not needed is the development of antibiotic resistance, which is when bacteria survive by outsmarting the antibiotic," she said. "Common infections become difficult to treat, and when you really need an antibiotic, it may not work."
In light of the new data, the researchers urge patients to educate themselves about the drugs they are prescribed and the problems associated with antibiotic overuse. A good place to start is the CDC's "Get Smart: Know When Antibiotics Work" program.
Finally, Hersh asks doctors to abandon the pervasive misconception that their patients expect antibiotics when they make the trip to the hospital.
"The public is increasingly aware of the downside and side effects of antibiotics," he said. "Actually, when they see their doctor, most patients just want an explanation as to what's wrong and are open to considering why an antibiotic wouldn't be helpful."
Source: D. J. Shapiro, L. A. Hicks, A. T. Pavia, A. L. Hersh.Antibiotic prescribing for adults in ambulatory care in the USA, 2007-09. Journal of Antimicrobial Chemotherapy, 2013; DOI:
Published by Medicaldaily.com