Antibiotics To Go With Your Bacon? Rise In Global Meat Consumption To Prompt Antibiotic Use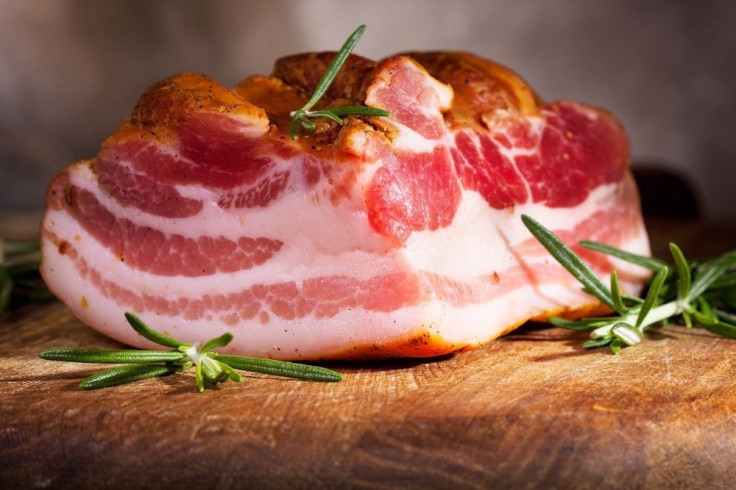 Here's some sad news for bacon fanatics: Each bite of that thick-cut, Applewood-smoked slab of juicy pork is likely to come loaded with antibiotics — and more so as we move into the future. Despite government efforts in the United States and Europe to curb antibiotic use in livestock, which includes beef and chicken too, the global demand is rising at a pace these regulations can't keep up with.
A new study published in the Proceedings of the National Academy of Sciences predicts that the world's population will be eating 67 percent more antibiotics through meat — particularly pork — by 2030. Meanwhile, antibiotic consumption is expected to double in countries where demand for meat is growing especially fast, such as China, India, Russia, Brazil, and South Africa. The international research team believes this rise will be driven "by the growth in consumer demand for livestock products in middle-income countries and a shift to large-scale farms where antimicrobials are used routinely." Looking at 228 countries, the researchers estimated meat consumption would rise from 63,151 tons in 2010 to about 105,596 tons in 2030.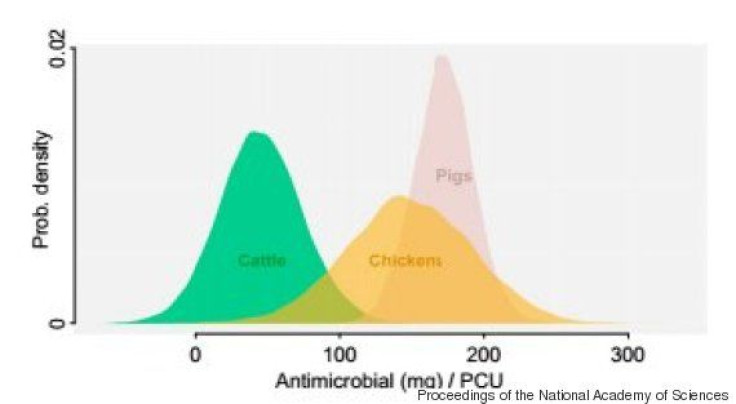 Antibiotics are often used in these large-scale farms to both fatten up livestock at a faster rate and prevent the spread of infectious disease through the farms, which often pack lots of cattle, pigs, and chickens into close living quarters. The researchers predict that growing populations will lead to this increase in antibiotic-filled livestock consumption, and the trends suggest they're on the money — as are the people producing these livestock. According to the Food and Agriculture Organization of the United Nations, worldwide meat consumption increased from 24.2 kilograms per person in 1964 to 41.3 kilograms per person this year. By 2030, that's expected to grow to 45.3 kilograms per person.
The problem with shifting toward a large-scale operation is that as antibiotic use increases, so does the amount humans eat. While antibiotics are wildly effective in killing bacterial pathogens, frequent exposure to them allows pathogens to mutate and become resistant, putting us at risk of becoming infected. It's an issue we can tackle right now; only about 700,000 people around the world die from antibiotic-resistant bacterial infections each year, according to a December review. But that review estimated that by 2050, that number, which includes infections through health care settings, among other avenues, could rise as high as 10 million.
Despite growing demand for cheap meat, consumers can still influence industrial farmers to stop using antibiotics. As the Huffington Post reports, popular fast-food chains like McDonald's and Chick-fil-A have promised to remove antibiotics from their chicken supplies. Chipotle, meanwhile, already prides itself on being antibiotic-free, and even suffered a shortage of pork due to problems with its supplier last year. "If things change at all, it'll be because customers demand better products, like organic bacon," Thomas Van Boeckel, an epidemiologist at Princeton University and author of the study, told HuffPost, "But, of course, not everyone can afford that."
Source: Van Boeckel T, Brower C, Gilbert M, et al. Global trends in antimicrobial use in food animals. PNAS. 2015.
Published by Medicaldaily.com